Your contribution has tax benefits of up to 80%
Category
Investigación científica
Salud
Infancia
Enfermedades raras
Alba, Ariadna, Irene, Anya, Isidro and Emeri are some of the children affected by an ultra-rare disease caused by a mutation in the GNAO1 gene.
This gene encodes part of an essential protein, the Gao subunit of the G protein, which is very abundant in the central nervous system and plays an important role in the regulation of movement, neurotransmitter release and neuronal development.

Our children have the most severe variant of this disease, the variant c.607 G>A G.203 R and suffer from all the symptoms described in it, such as an EARLY EPILEPTIC ENCEPHALOPATHY with drug-resistant seizures, a SERIOUS MOVEMENT DISORDER that worsens with age and can produce medical emergencies, SERIOUS HYPOTONIA, INTELLECTUAL DISABILITY and serious complications such as digestive, respiratory, infectious....

There is no cure for this disease and many of our children do not reach adulthood because of the complications generated in childhood.
We have succeeded in obtaining scientific research that could change the life and destiny of our children.

Our research developed by the company PERLARA PBC in California, USA and managed and financed by the association "ACTION GNAO1", consists of a SCREENING OF BETWEEN 6000 AND 8000 DRUGS and its aim is to obtain a drug or groups of drugs that manage to neutralize the toxic protein generated by this mutation.

Currently we have started the first phase of the research with donations from families with children affected by this mutation.

Our current Crowfunding campaign is aimed at financing the entire first stage of the research.
With your donation you will be helping to achieve a treatment so that our children can live.
You can find more information about the research project and our association on our website:
http://acciongnao1.org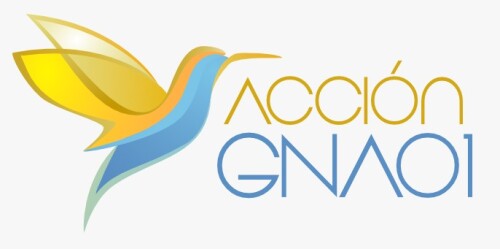 La Asociación ACCIÓN GNAO1 es una asociación sin ánimo de lucro que nace de la unión de varias familias cuyos hijos están afectados por una mutación en el gen GNAO1 con la variante más grave de esta enfermedad, C. 607 G>A G. 203 R.
Hemos iniciado el camino para mejorar la calidad de vida de nuestros hijos gravemente afectados, con el desarrollo de una investigación para obtener un tratamiento realista en un plazo de tiempo razonable.
Confiamos en la investigación y queremos formar parte de ella, andando de la mano de nuestros científicos y profesionales sanitarios. Para ello, es necesario empoderar a las familias y ofrecerlas formación. Para que nuestras decisiones como padres sean realmente libres y estemos involucrados en la toma de decisiones. Porque en la medida en que sepamos más, podremos cuidar mejor de nuestros hijos.
¡AYÚDANOS A SEGUIR AVANZANDO!
https://acciongnao1.org