Category
Ayuda humanitaria
Cooperación internacional
Medio ambiente
This challenge, created by MAWA (www.mawa-ngo.org) in collaboration with Active Africa, aims to raise 4.500€ to finance 45 Malawian farmers and their families (100€ per farmer) improving their standards of living.
They will be able to receive on the ground training sessions about Permaculture (training, supervision and monitoring) and a pack of tools, seeds and animals which will allow them to improve their standards of living, health and economic independence.
Malawian farmers represent 95% of the country's population. Permaculture is a type of agriculture aligned with the environment that uses available natural resources to have a sustainable and economic production.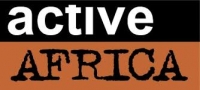 Active Africa es una ONGD, independiente y sin ánimo de lucro, creada en el año 2004 en Barcelona, que ejecuta proyectos de cooperación al desarrollo en las zonas rurales más pobres de Malawi y de Kenya. La misión principal de Active Africa es mejorar la educación, promover la igualdad de género, proteger a la infancia y dar apoyo a su sistema sanitario. Construimos escuelas, centros de formación, dispensarios médicos, guarderías, etc. Concedemos becas; desarrollamos programas de prevención y atención a enfermos de SIDA y a sus familias…etc
Active Africa is an independent non-profit created in Barcelona in 2004 which implements development aid projects in the poorest rural areas of Malawi and Kenya. Our core mission as an NGO is to improve education, promote gender equality, protect children and support the local health system. We build schools, training facilities, health clinics, crèches and more. We award scholarships, develop prevention and care programmes for people with Aids and their families, etc.