Category
Salud
Ayuda humanitaria
Cooperación internacional
Derechos Humanos
Current Situation:
The second wave of COVID-19 virus has struck Nepal with deadly force. The terrible scenes that have emerged from India are being repeated across Nepal. Nepal shares an open border with five Indian States; more than 1400 km open border which is being crossed daily by hundreds of workers returning to the country, fleeing the coronavirus in India and inadvertently infecting the Nepalese.
According to a new assessment by the WHO, the new Indian variant of the virus has the potential to become the majority variant in the world.
In Nepal, more than 9,000 new cases are reported daily, the death toll is growing and on average, 48% of COVID-19 tests nationwide are coming back positive. In some population centres this number is as high as 75%. This shows that community transmission is widespread, and Nepal may have reached a point of no return. With less than 1,500 ICU beds and 600 ventilators currently available to service a population of nearly 30 million people, the health system is already overwhelmed. Hospitals are already turning patients away due to a lack of bed space and oxygen.
By the middle of July, experts predict that there will be ten critical patients vying for every available ICU bed.
The outbreak is bringing the already poor health care system to a breaking point with the undersupply of critical essentials such as isolation wards (the government officially announced that there are no hospital beds available for treatment any more on April 30, 2021), supplemental oxygen, health care equipment and essential commodities such as masks, gloves, personal protective equipment (PPE), and sanitizers.
Who we are and what we are doing:
Oxygen for Nepal - Isolation Center is an initiative of Creasion in collaboration with COVID Alliance for Nepal with the help in Spain of be artsy and other Spanish change makers.
Within this initiative we are equipping unused medical clinics and other spaces that have basic beds but are not able to reopen as isolation centres due to lack of necessary medical equipment, staff and crucial supplies like oxygen cylinders. We have consulted our medical volunteers and hospitals to create a blueprint and derive accurate costs of opening isolation centres.
How the money will help:
In response to hospital waiting rooms and corridors being filled with critically ill patients, we are
working with existing spaces (such as polyclinics, hotels etc.) that at the moment do not have the capacity or medical equipment to run a COVID-19 isolation centre, by providing them with:
trained healthcare workers

supplemental oxygen

health commodities such as personal protective equipment (PPE), masks, gloves and sanitizers
A total cost of 1,564 EUR per day is required to sustain a 25 bed ward isolation centre. The first phase of funding will cover the cost of operating the isolation centre for one month which requires an estimated budget of 46,900 EUR. This one isolation centre will directly impact the lives of COVID-19 infected people needing proper care and medical attention. We will also be indirectly helping all their family members to stay COVID-19 "free".
This amount would be enough to start the isolation centre, if we don't get enough funds, we will use all the money for oxygen cylinders, medicines, health care equipment and other essential commodities such as masks, gloves, PPEs, and sanitizers.
A final report of how we utilized every Euro will be sent to all the donors.
Every Euro will help us to defeat the virus. Thank you for your collaboration!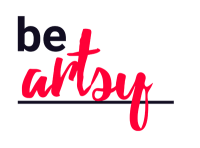 be artsy es una asociación sin ánimo de lucro centrada en el desarrollo de proyectos creativos con el objetivo de proporcionar formación y experiencias a comunidades que, de otro modo, no tendrían acceso a ello. Nuestra intención es proporcionar a dichas comunidades (por medio de actividades artísticas y creativas) herramientas para mejorar la comunicación y abrir espacios a la reflexión crítica con tal de efectuar aquellos cambios internos que crean necesarios.

En resumen, nuestra intención es ayudar a las comunidades locales a través de la expresión artística con especial énfasis en las mujeres y aquellos temas que más les atañen. Es por este motivo que el proyecto que estamos llevando a cabo en la actualidad, el proyecto Rato Baltin, se centra en los temas de la menstruación e higiene en las comunidades rurales del Oeste del Nepal.
---

be artsy és una associació sense ànim de lucre centrada en desenvolupar projectes creatius amb l'objectiu de proporcionar formació i experiències a comunitats que, d'altra manera, no hi tindrien accés. La nostra intenció és proporcionar a aquestes comunitats (a través d'activitats artístiques i creatives) eines per a millorar la comunicació i donar espai a la reflexió crítica per tal d'efectuar aquells canvis interns que creguin necessaris.
És a dir, pretenem ajudar les comunitats locals a través de l'art, posant especial èmfasi en les dones i aquells temes que més les afecten. És per això que el projecte que estem portant a terme en l'actualitat, el projecte Rato Baltin, es centra en els temes de la menstruació i higiene a les comunitats rurals de l'oest del Nepal.
---
be artsy is a non-profit organisation developing creativity projects with the aim of providing different experiences and training oportunities to communities which would otherwise not be able to access them. We do not aim to only teach art just for the sake of art itself, but we also intend to provide communities with the tools to improve communication and effect the changes within they deem necessary.

In a nutshell, we wish to empower local communities through art with a special emphasis on women. Hence, our current emphasis, with the Rato Baltin Project, on the topic of menstruation and hygienic care through the Chhaupadi project in Nepal.