Category
Investigación científica
Enfermedad mental
Salud
Jóvenes
Since Hamas Masip we want to make a solidarity donation to La Marathon de TV3 and Catalunya Ràdio by contributing a part of our profits to the sales made. Apart from that, we want the marker to be as high as possible, and to encourage everyone to participate, from the 20 . we give figures made by ourselves without any amount to the donor.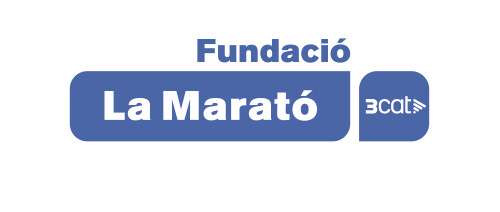 La Marató és una iniciativa solidària que té com a objectiu impulsar la recerca científica sobre malalties greus i sensibilitzar la societat sobre aquestes patologies. Aquest projecte únic va ser creat per la Corporació Catalana de Mitjans Audiovisuals i la Fundació La Marató de TV3.
El 1992, TV3 va ser la televisió pública pionera a Espanya a fer un telemarató. Avui dia, és un projecte actiu durant tot l'any, plenament arrelat al país, que ha consolidat el seu paper com a font impulsora de la recerca científica d'excel·lència, eina de sensibilització social i motor de la mobilització ciutadana.
Les xifres aconseguides en participació i recaptació han situat La Marató al nivell dels teletons internacionals de més prestigi. El fet que cada any estigui dedicada a una malaltia diferent permet impulsar de forma paral·lela la investigació científica sobre un ampli grup de malalties, alhora que suposa una potent plataforma de difusió i suport per a les persones afectades.
Per la seva extraordinària capacitat de mobilització social, La Marató s'ha convertit en un esdeveniment participatiu de primera magnitud, que compta amb la implicació de milers de persones, entitats, institucions i empreses.
La Fundació La Marató té la missió de fomentar i promoure la recerca científica d'excel·lència, així com la sensibilització social sobre les malalties tractades a La Marató. Com a dipositària dels donatius dels ciutadans, la Fundació administra els fons recaptats amb total rigor, responsabilitat i transparència.
Més informació aquí.