Category
Discapacidad intelectual
Salud
Educación
Infancia
Cooperación internacional
El proper abril Ocularis realitza el I Torneig de Pàdel Solidari, obert a tothom. Tindrà lloc al SLAM Club de Pàdel de Collbató (Fundació Cruyff).
Ocularis és una associació en ple creixement, per aquest motiu necessita finançament per a poder garantir la continuitat dels seus projectes. Principalment, per a cobrir el cost que suposa enviar els seus equips a Senegal i Moçambic. En el cas d'aquest últim, compta amb 1 oftalmòleg cada 3 milions d'habitants, a diferència d'Espanya que disposa d'1 oftalmòleg cada 11.750.
AJUDA'NS, FES UNA COSA EXTRAORDINÀRIA!
Per a més informació: http://www.ocularis.ong

---

El próximo mes de abril Ocularis realiza el I Torneo de Pádel Solidario, abierto a todo el mundo. Tendrá lugar en SLAM Club de Pàdel de Collbató (Fundación Cruyff).
Ocularis es una asociación en pleno crecimiento, por este motivo necesita financiación para poder garantizar la continuidad de sus proyectos. Principalmente, para cubrir el coste que supone enviar a sus equipos a Senegal y Mozambique. En el caso de este último, cuenta con 1 oftalmólogo cada 3 millones de habitantes, a diferencia de España que dispone de 1 cada 11.750.

¡AYÚDANOS, HAZ UNA COSA EXTRAORDINARIA!
Para más información: http://www.ocularis.ong

---

Next April Ocularis organize the 1st Padel Championship, everyone is welcome. It will take place in Slam Club de Pàdel in Collbató (Cruyff Fundation).

Ocularis is a growing entitty, looking for resources to keep funding their projects in Subsaharian Africa. Nowadays, Mozambique has 1 ophtalmologist per 3 million people whereas Spain has 1 per 11.750.

HELP US, MAKE AN EXTRAORDINARY ACT!

To know more about it: http://www.ocularis.ong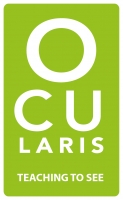 OCULARIS es una entidad sin ánimo de lucro que centra su actividad en la formación oftalmológica y óptica en países en vías de desarrollo del África Subsahariana. Formamos a profesionales de la salud visual en sus países de origen, con sus propias herramientas y sus propias enfermedades. Trabajamos y luchamos para conseguir un acceso universal e igualitario a la salud visual, mejorar la calidad de vida de las personas y colaborar con la erradicación de la pobreza.
Fue fundada altruistamente en 2010, compuesta mayoritariamente por médicos oftalmólog@s y óptic@s-optometristas, contamos con la valiosísima ayuda de voluntari@s que colaboran en la contabilidad, comunicación, marketing, ... y de un valioso grupo de soci@s donantes. Sin todos ell@s, el trabajo que llevamos a cabo sería imposible. ¿Nos ayudas?
"La formación es la clave para el desarrollo de un país, mientras que las acciones puntuales no dejan ningún legado y condicionan su autosuficiencia"
http://www.ocularis.ong