Category
Investigación científica
Salud
Infancia
Enfermedades raras
There are 300 million people with rare diseases around the world, 3000 people suffer from them in Spain.
The month of February, being a different month, has been chosen to visualize these rare but real diseases and claim the importance of supporting its research and cure.
Mencia Foundation needs you more than ever to be able to start this new innovative project: Development of a GENE THERAPY to "cure" the animal model obtained in the foundation´s first project.
In this project we will use the Crispr Cas9 tool for which the have recently awarded the Nobel Prize in Chemistery 2020 and Princess of Asturias Prize for Scientific and Technical Research 2015 to Emmanuelle Charpentier and Jennifer Doudna.
It will allow to deepen the study of a gene therapy for mitochondrial diseases in order to one day carry out a clinical trial and thus help thousands of sick children who currently have no hope.
This project will be developed by a consortium consisting of 4 scientific teams from 4 different search centers: Instituto de Recerca del Vall D´Hebron (coordinating team), CIMA (University of Navarra), I+12 (Hospital 12 de octubre) and University of Zaragoza.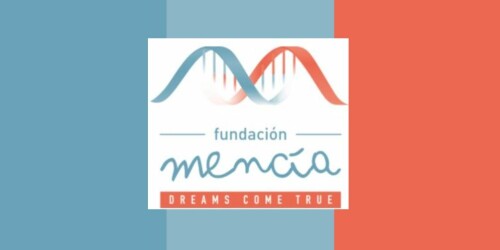 La Fundación MENCÍA se dedica a promover proyectos de investigación científica enfocados a buscar el tratamiento o cura de las Enfermedades Raras de origen genético. La mayoría de las cuales a día de hoy son muy graves y altamente discapacitantes.