Your contribution has tax benefits of up to 80%
¡Hola a tod@s!
Mi nombre es Dani Amo y siempre he sido una persona deportista. A todos los sitios dónde voy llevo conmigo unas zapatillas y a cada carrera que doy pienso "estos km van por todas aquellas y aquellos que no pueden correr".
A lo largo de mi vida me he encontrado cara a cara con esta enfermedad. Familiares, amigos íntimos, compañeros de trabajo y conocidos próximos han sido afectados por el cáncer. Todas y todos han luchado muy fuerte y han conseguido superarlo.
Esta superación ha sido gracias a que no se han rendido nunca y a todo el contexto que los rodea. Es precisamente FECEC la federación que está detras de muchas de estas personas, luchando juntos contra el cáncer. FECEC es la Federación Catalana de Entidades contra el cáncer, una entidad sin ánimo de lucro y declarada de utilidad pública. Su gran trabajo y ayuda a todas estas personas afectadas por la enfermedad y sus familiares son mis razones para correr por esta entidad. Es por esto que este reto será a la vez un camino de lucha solidaria a favor de la Federación Catalana de Entidades contra el Cáncer (FECEC).
Juntos contra el cáncer, nunca hay que rendirse. ¿Me ayudas? Colabora y comparte #42kmcontraelcancer
Nos vemos en la red en:
- Twitter: @danielamof y @yotrailsports
- Instagram: @yotrail
- Facebook: https://www.facebook.com/yotrailsports/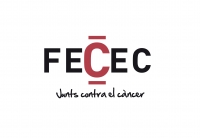 La Federació Catalana d´Entitats contra el Càncer (FECEC), junts contra el càncer és una organització que agrupa les principals entitats que a Catalunya treballen per millorar la qualitat de vida del pacient amb càncer i la seva família. Donem serveis a les entitats federades, desenvolupem programes en les àrees de divulgació i prevenció, supervivents, recerca psicosocial i foment del voluntariat en l'àmbit oncològic.
Donators
(16)
Hidden donation
851 days ago