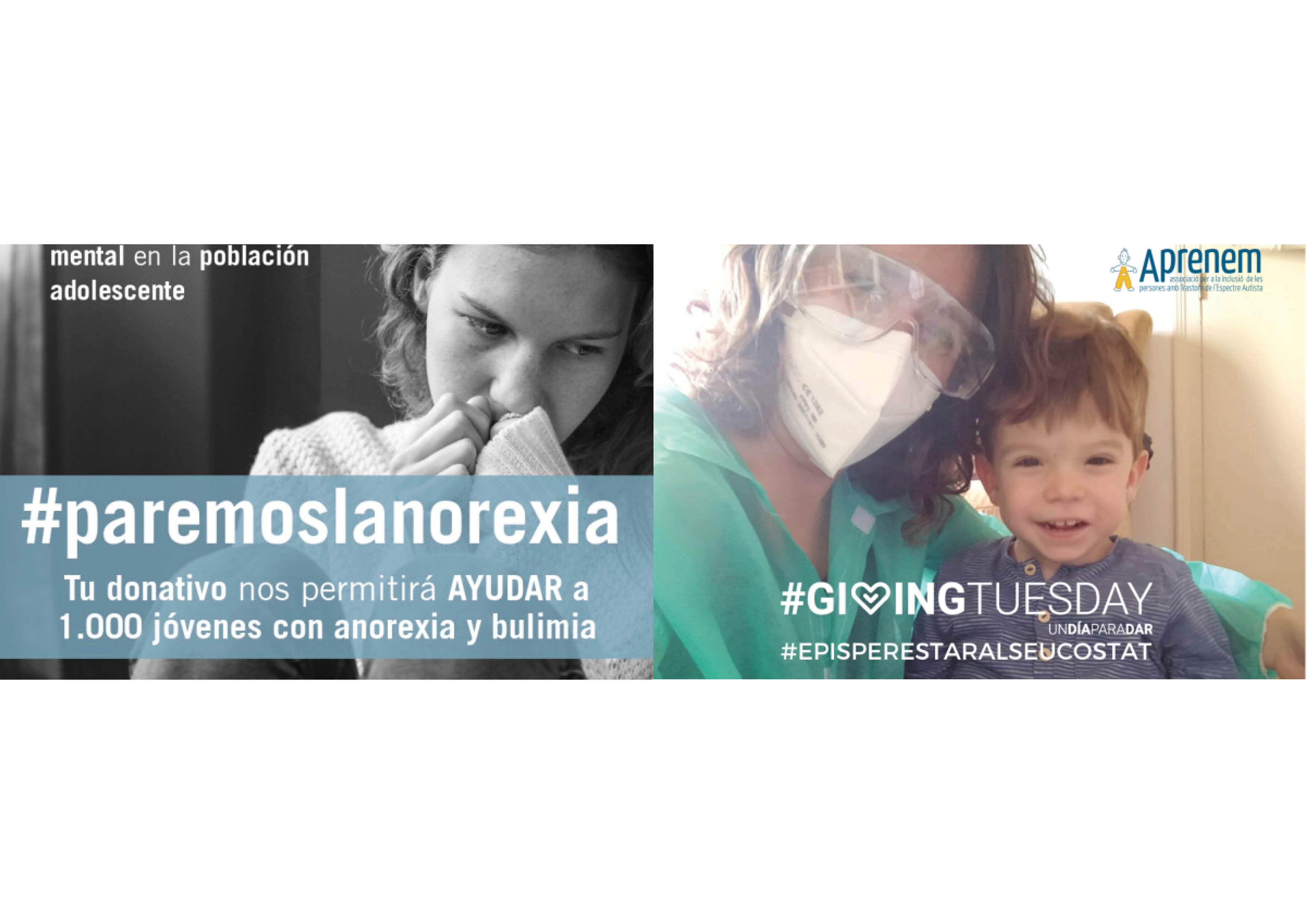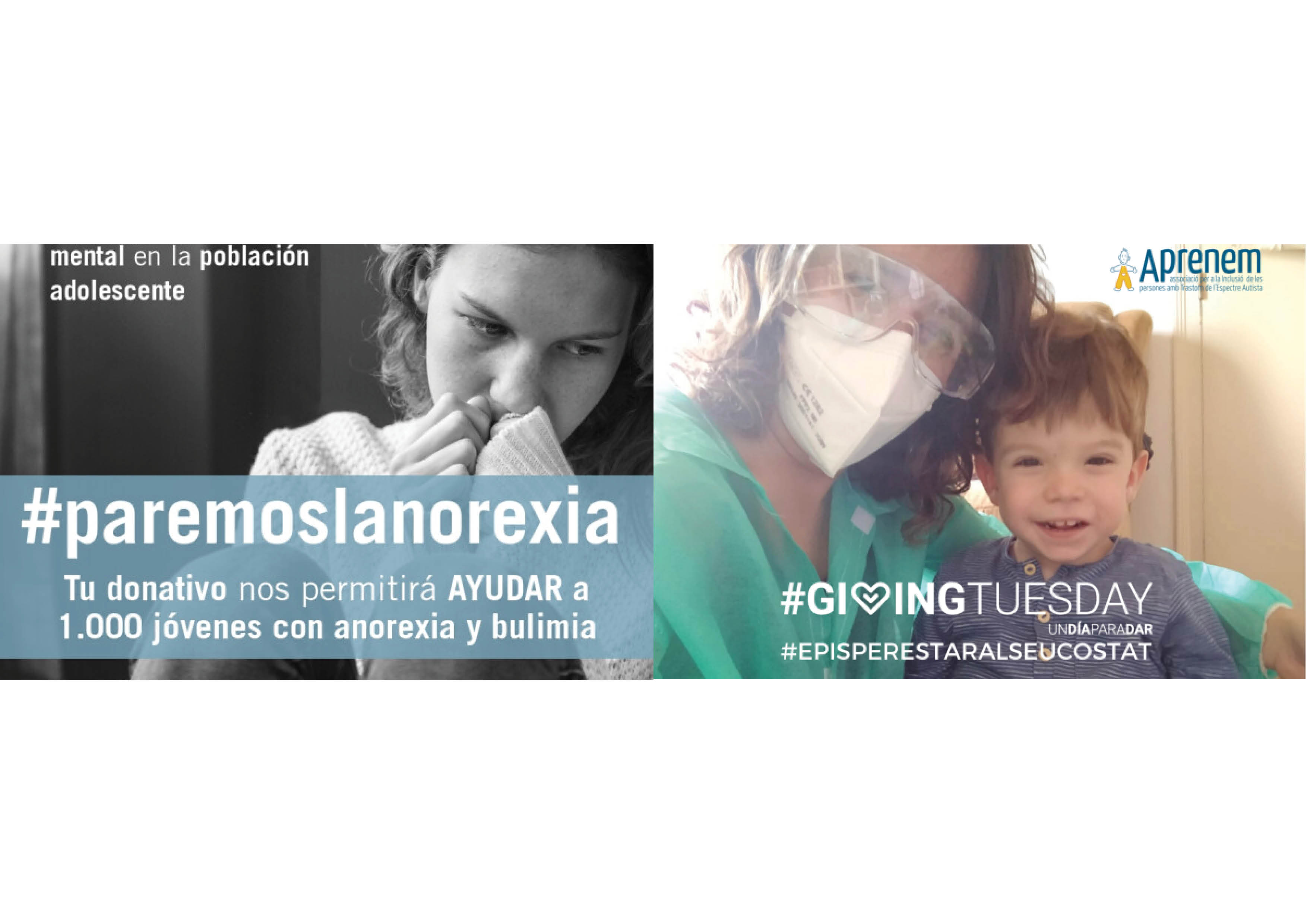 Success stories # GivingTuesday2020
18 October 2021
The #GivingTuesday day is undoubtedly one of the key dates of the year for social entities to raise funds. It is a day that meets all the requirements for a well planned and communicated campaign to develop successfully and to achieve the economic objective that is proposed:
A day in which solidarity is promoted from the social, business, and civil spheres.
A day that follows #BlackFriday and #CyberMonday appealing to generosity after a weekend of consumption.
A day in which the press echoes the solidarity movement and #GivingTuesday becomes a trending topic.
However, despite these facilities, not all the organizations participating in the campaign succeed in their efforts to carry out their #GivingTuesday project.
What makes one campaign successful and another not? What strategy must be carried out for a campaign to be successful?
The Associació contra l'Anorexia i la Bulímia created their challenge #GivingTueday, #paremoslanorexia #aturemlanorexia, with which they wanted to raise funds to help adolescents with eating disorders and their families. They needed to hire professionals to help them.
They planned the campaign thinking very well to whom they were going to direct it in order to adapt the messages to their target audience. In this case, they focused on partners and families who have or have had a sick relative, since they are very sensitive to the cause.
They planned a campaign with givingtuesday as the central axis. They focused a lot on communication through social networks, each with different messages, and emailing. Graphic materials that will help the campaign together with a very powerful hashtag. 15 days after starting, they had € 2,000 and their goal was € 3,000, so they appealed to the partner by sending a personalized email involving them and asking them to help them. The response was spectacular and they ended up getting just over € 5,000 through 79 donations.
Once the campaign was over, they thanked everyone for the contributions received and explained to them how the funds obtained have been used.
The second case of success was that of the Aprenem Autisme Association, where they created a challenge to ensure that no child with autism is left unattended #episperestaralseucostat. Anna told us that at the time of opening the challenge and starting the campaign, they also defined the audience to which it was going to be addressed and thus communicate successfully.
They planned and were very clear, direct and transparent in the message they gave. They scheduled the action very well during the month that the campaign lasted and did so through matchfunding with companies. They created visual materials using the therapists and the staff to whom the resources will be directed and thus show why they are indispensable.
They were in all the communication channels they could, web, social networks, emailing to databases and to companies and collaborators, whatsapp, ...
They also thanked all the aid received through the different channels and explained and quantified where the funds received were destined.
During the campaign, they also created a reward that was a solidarity bracelet that they sent to all those donations equal to or greater than € 15. A way to also thank you for your help.