Run #4childrenshealth with the Gasol Foundation in the Valencia Marathon
From the Gasol Foundation, a foundation created by the brothers Pau and Marc Gasol with the mission of preventing childhood obesity, we invite you to be part of this challenge. This year, we are the solidarity entity of the Trinidad Alfonso Valencia Marathon 2022, which will be held on December 4, and it is the best race in Spain. Now you have the opportunity to run on behalf of the Gasol Foundation and contribute your grain of sand to the promotion of children's health. In addition, this solidarity challenge has a prize: a free registration for the Valencia Marathon 2022!How to get your free bib number and be part of the Gasol Foundation team?1.- Create a challenge at migranodearena.org and select the event "Maratón Valencia 2022 - Gasol Foundation".2.- Encourage your family, friends and colleagues to support you in the challenge: you will be contributing to the Gasol Foundation's childhood obesity prevention mission!3.- The first 10 people to raise €300 for the Gasol Foundation will get free registration for the 2022 Valencia Marathon and a Gasol Foundation kit to participate. In addition, we encourage you to share a video through your challenge in Migranodearena, in which you explain why you want to be part of the Gasol Foundation team, and how you promote healthy habits in your community or in your closest environment.What happens if you participate in the challenge but you do not get a bib number?
All participants who do not collect the €300, or who fall outside the top 10 places, will have the opportunity to get a bib at the regular price, even if registration has already closed for the general public.
Thank you for running with us #4childrenshealth!
Total collected : 7.154€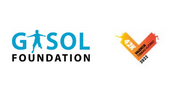 No se nos ocurre un motivo mejor para sudar tu camiseta
Salud
Cáncer
Jóvenes
Deporte inclusivo
I'm running a symbolic contest to raise awareness as well as money for the greater good.
Mi reto consiste en correr la maratón por debajo de 3h con Martín, de 14 meses, para remarcar la importancia del problema de la obesidad infantil.