Your contribution has tax benefits of up to 80%
Category
Discapacidad mental
Inserción social
Discapacidad física
At Auxadi we celebrate our XII Charity Football 7 Tournament. This year we want to help Down Madrid, a non-profit organization that works to achieve the normalization at a social level of people with intellectual disabilities.
In order to participate in the Tournament, the teams will contribute with 400 euros to this challenge, an amount that will be entirely donated to the Down Madrid to support its project "My small city: Teaching for life". Down Madrid works with children and families affected by Down's Syndrome and other intellectual difficulties, helping the children acquire adaptive skills, enhance their self-esteem, and maximise their personal autonomy - all of which are essential to navigating a larger world. We are very proud to support Down Madrid's important work - they, like us, aim to make life easier.
For all these reasons, we at Auxadi are committed to donate double the amount raised.
Don't you have a football team? It's okay! This initiative is open to anyone who wants to collaborate. There are several ways in order to support this important cause without the need of participating in the tournament - you can donate individually, support the tournament as an official sponsor or simply share the event on social networks!
We hope you join us in this exciting initiative.
Auxadi is an independent family business with more than 40 years of experience and a team of 350 people. We offer accounting, tax compliance and payroll services at an international level in Europe and Latin America through our centers in Madrid and Miami, and 22 international subsidiaries, supporting our clients in more than 50 countries.
At Auxadi we work in order to contribute to the improvement of the environment around us and, therefore, we altruistically collaborate with several foundations and organizations. One of the ways we do this is through the organization of this solidarity tournament, which has been part of our organizational culture for 12 years now.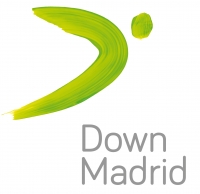 En Down Madrid trabajamos para conseguir la plena inclusión de las personas con discapacidad intelectual en la sociedad, así como para mejorar su calidad de vida y la de sus familias desde su nacimiento hasta su envejecimiento. Lo hacemos siempre fomentando su participación y situándolos en el centro y corazón de nuestra organización.
Además, trabajamos para que se les reconozcan sus derechos y obligaciones, según lo establecido en la Convención Internacional sobre los Derechos de las Personas con Discapacidad y en la Constitución Española.