Category
Educación
Ayuda humanitaria
Infancia
Defensa animal
Hello everyone! We are Marc and Enric, two boys from Barcelona with a common project: protecting childhood and guaranteeing the survival of wildlife in the places with the greatest need. After a research process, we have decided to act in Kenya. Why in Kenya? It is currently one of the countries with the greatest difficulty to guarantee primary education and to preserve its biodiversity.
That is why we have created "Wild Hearts of Kenya", a humanitarian aid project with two main objectives:
Protection of children: its education system is one of the most precarious in the world, without drinking water or toilets, classrooms with hardly any educational material and dangerous access roads to school. We want to guarantee a better future for all these children, providing materials such as blackboards, books, games and improving the infrastructure of schools. The centers where we will operate are: Nashulai Primary School, Emarti Kasoe Primary School, Lorubae Primary School and Waso Rongai.

Wildlife conservation: all our lives we have been nature lovers and we have acted to try to help directly, but this time we want to go further. Our goal is to help the species that are most threatened by human activity to ensure their survival. That is why we are going to collaborate with the Nashulai Maasai Conservancy (Maasai Mara) and Reteti Wildlife both with funds and with our time and effort.
The schools mentioned above have precarious facilities, with holes, leaks and classrooms in poor condition, as well as old and insufficient kitchens for the current student body. As for wildlife, the situation is also critical. Loss of habitat and human activity have caused a drastic decrease in the biodiversity of Maasai Mara and Samburu, making economic and direct action in these reserves more urgent than ever.
With the requested budget, we will travel to Kenya for a month and a half to act in person, working day by day and providing all the materials and resources necessary to improve their situation.
Based on their needs, we are going to help the four Primary Schools as follows:
- Lorubae Primary School: 20 desks, 20 chairs, 2 material wardrobes, 1 teacher's desk, food and school supplies (reading books, exercise books, pens and pencils), kitchen renovation.
- Emarti Kasoe Primary School: energy batteries, bed sheets for children's dormitory, food, school supplies, and a fence (to pull apart the school from the natural park).
- Waso Rongai: cover the wall's hole, lay the ground, walls and roof, food, 20 tables and 20 chairs.
- Nashulai Primary School: repair infrastructure damage, school supplies, food, tables and chairs to confirm.
In wildlife conservation centers we will help as follows:
- Nashulai Maasai Conservancy: photo trapping cameras to control wildlife and their safety, infrastructure and food for the animals, feeding bottles, medicines and veterinary equipment.
- Reteti Wildlife: material for elephants in rehabilitation, economic contribution and physical work in the center
Between all of us, we can offer a better future to those who need it most. Thanks,
Marc & Enric
You can follow the evolution of the project in:
E-mail: wildheartshelp@gmail.com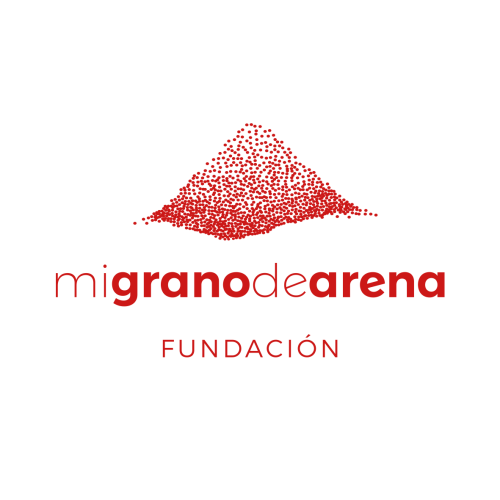 Migranodearena.org es la plataforma de crowdfunding solidario que permite implicarte con causas sociales a través de la creación de retos solidarios basados en el crowdfunding, es decir, en la financiación colectiva. De este modo puedes ayudar a diferentes organizaciones sin ánimo de lucro de forma activa ayudando a financiar sus proyectos.