Category
Educación
Ayuda humanitaria
Infancia
Derechos Humanos
Amal was 14 years old when her family in Yemen agreed that she would marry a neighbour who had a small business in another village. They needed money to feed the family, and it was also dangerous for her to go out in the street and be raped... The "groom" had promised them that he would not touch her until she was older, but that if she married now he could educate her as he liked and she would help her mother with the housework, taking care of her younger siblings...
Amal never forgot the day she left her home, her neighbourhood, her friends... to go and live in an unknown village, in an unknown house, with an unknown family, and with a man she was to call "husband" and who from the first minute terrified her... Not before long she had a girl, Fatima, and then came a boy, Mohammed, and another girl, Abeer.
Amal promised herself that her daughters would never go through the hell she had gone through, and it took sweat and tears to get her husband to allow the girls to go to school, but for a few years, she succeeded.
But then, in 2015, the war came and Amal's husband lost everything and her dreams went up in smoke with the first bombs. They had no money to eat, let alone take the girls to school. Fatima was 9 years old. Amal was 6. They were taken out of school and asked to help with household chores or fetching water. Often the father would send them out to beg in the streets, and on those days, Fatima was terrified that they would disappear and she would never see them again.
But suddenly, one day, a woman came to her house accompanied by one of the teachers from the school where the girls had gone. She explained that they would feed Fatima and Abeer every day if they promised to take them back to school. The woman's name was Faten, she was the head of Solidarity without Borders in Yemen, and Fatima and Abeer's lives had just changed.
Karif, whose name means "the one born in autumn", sits on his school bench in Yemen with his friends, Fadil and Najib. They are just 11 years old but have lived more than 100 lives... Gone are the days when, terrified, they hid from the truckloads of mercenaries who drive through the streets and take children off to war.
A few months ago they didn't even know each other. Each of them wandered the streets of the capital city selling whatever their mother could get her hands on, or simply begging for food or money. Some days they would get a rial, or if they were lucky, a piece of bread or a biscuit. They didn't remember what it was like to drink milk or eat fruit, that had disappeared when the war started six years ago.
When they saw the militia trucks patrolling the streets looking for children to take as soldiers, they ran to hide under any bridge, in any bombed house. Their mother repeated to them every day: Run, run, run, don't let them catch you!
Karif, Fadil and Najib had to leave school when the missiles started falling and their stomachs were growling with hunger. At that time, what mattered the most was getting some coins so that their family could buy bread or rice. But the streets were hell and many children were taken away by those trucks and never seen again.
But one day, a rumour spread aroubd the neighbourhood: a school was feeding the children. The mothers of Karif, Fadil and Najib went to the school gates. They had already had too many sleepless nights fearing their children would disappear.
And that is how Karif, Fadil and Najib returned to school. Every day they are given bread, milk, cheese, egg or tuna and a piece of fruit, and the teachers teach them again how to read, write, paint... They are many, they are cramped at their desks, but they laugh, play and have food. Najib doesn't tell his friends, but the other day he saw how Karib cut the banana and put half of it in his pocket for his little brother...
Solidarios sin Fronteras has been working for 6 years in Yemen, the country with the biggest humanitarian emergency in the world, and for the last 3 years we have been providing full breakfasts to 1255 children in 2 schools in order to get their families to take them and in this way protect them from early marriages and kidnapping in the streets.
In 2021, we expanded the project to a 3rd school with 270 more children, which means we have a total of 1525 each month.
We cannot say NO to an emergency as big as the one in Yemen, WE MUST PROTECT THEIR CHILDREN! We need more people to support the project.
Each breakfast has a daily cost of 0,50€.
The new school, with 270 children, costs €2,970 per month.
We will try to reach the cost of 1 month and a half, 4.455€, and if the target is exceeded and we reach 2 months, 5.940€, wonderful!
Thank you very much!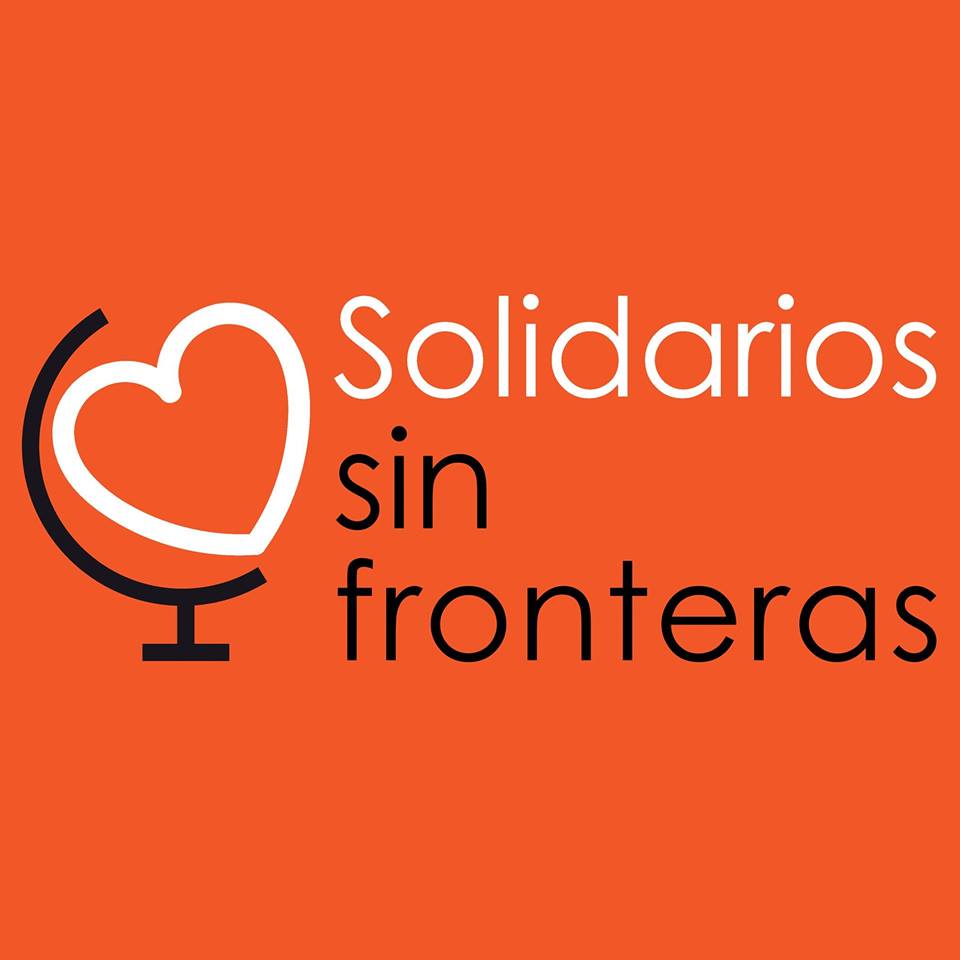 SOLIDARIOS SIN FRONTERAS somos una Organización Humanitaria (ONG), sin ánimo de lucro, 100% de voluntariado, laica e independiente, que ofrecemos ayuda humanitaria directa y cooperación al desarrollo en YEMEN, la mayor emergencia humanitaria del planeta actualmente.
Somos la única ONG creada en España, que trabaja en Yemen (las pocas que hay son mayoritariamente internacionales pero no originarias de España), y trabajamos proporcionando asistencia de emergencia (comida, agua, mantas y productos de higiene) a las familias yemeníes, especialmente a las formadas por mujeres y niñxs desplazados de sus hogares por los bombardeos.
También damos alimentación diaria en escuelas con el objetivo de que las familias lleven a sus hij@s y garantizar su educación y su protección ante el matrimonio infantil, y ante el reclutamiento como soldados.

Nos hacemos cargos de menores de 5 años con desnutrición o altaísimas probabilidades de sufrirla, hasta su recuperación: leche infantil, cereales, pañales, medicinas, pediatra...
Por último, proporcionamos cemento para la reconstrucción de casas y perforación de pozos en la isla de Socotra, que fue arrasada por dos ciclones al inicio de la guerra.
TODAS LAS PERSONAS QUE INTEGRAMOS SOLIDARIOS SIN FRONTERAS SOMOS VOLUNTARIAS
CÓMO TRABAJAMOS
Debido al bloqueo que sufre YEMEN no es posible el envío de ayuda humanitaria desde el exterior. Por ello, la única vía es lograr desde España los fondos necesarios para nuestros proyectos y hacer llegar el dinero mensualmente al equipo yemení para que compren las cajas de comida, los depósitos de agua, las mantas, el material de higiene, el cemento, los desayuno para l@s niñ@s...De esta forma también contribuimos a mejorar la economía local, devastada por la guerra.
Desde Yemen nos envían las facturas y fotografían el trabajo que llevan a cabo: cada familia con el pack de alimentación y las mantas que recibe, cada relleno semanal de los depósitos de agua, el desayuno diario en la escuela, la compra y distribución del cemento y cada casa o pozo construidos. Las imágenes se suben a nuestra redes sociales y a la web, para mostrar a qué se destina todo el dinero de las donaciones.
TODOS LOS INGRESOS QUE SE RECIBEN SE DESTINAN A YEMEN