Category
Investigación científica
Cáncer
T O U R O F P E N I N S U L A R

WHAT DOES IT CONSIST OF?
Travel 5,000 km in 25 days, going around the Iberian Peninsula in an anti-clockwise direction and starting from Bilbao, marking as way points: Cape Finisterre, Porto, Tarifa, Cabo de Gata, Cabo de Creus, San Sebastián and Bilbao.
The challenge will be carried out self-sufficiently, without the support of an external vehicle, carrying everything necessary for the development of the route.
WHO DOES IT?
Roberto Fernández and Salvador Palomo, belonging to the Astorga Randonneurs Cycling Club, will leave on Saturday, April 29 and hope to finish on May 23. Both cyclists have extensive experience in long-distance events, but never before have they faced a similar challenge in total self-sufficiency, without support and adapting to the unforeseen events that may arise on a day-to-day basis.
The average number of stages to be completed is 200 km per day.
WHY?
As regular participants in long-distance events, this is a personal challenge, trying to improve ourselves and at the same time draw attention to this disease that we all know, that we don't know very well how it arrives and which needs research, we are talking about Cancer, in all its forms.
We want to take advantage of this striking event for something useful, not just for our ego and personal enjoyment, to make people aware that thanks to their collaboration we can continue studying this disease.
That is why everything that can be collected through contributions to this platform will go to the Spanish Association Against Cancer.
P A R I S B R E S T P A R I S
The second challenge will be on August 20.
6 members of the Club will carry out the most important cycling event in the world.
The Paris Brest Paris, 1200 kms non-stop, with a maximum time to complete it of 90 hours.
On this occasion, the objective will be for all the members of the Astorga Randonneurs Club to finish the test, for some it will be their first experience, but we are sure that with the collaboration of the group we will achieve it.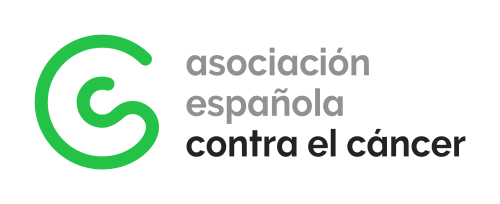 La aecc integra en su seno a pacientes, familiares, personas voluntarias y profesionales que trabajan unidos para prevenir, sensibilizar, acompañar a las personas, y financiar proyectos de investigación oncológica que permitirán un mejor diagnóstico y tratamiento del cáncer.
Donators
(28)
Hidden donation
132 days ago
Hidden donation
137 days ago
Anonymous
Hidden donation
138 days ago
Miriam Fernández Pérez
Hidden donation
141 days ago
Fernando
Hidden donation
141 days ago
Aida
Hidden donation
142 days ago
Santiago
Hidden donation
144 days ago
Hidden donation
149 days ago
Anonymous
Hidden donation
185 days ago
Anonymous
Hidden donation
192 days ago