Category
Inserción social
Personas sin hogar
Infancia
Inmigrantes
Se trata de un hogar de acogida en Barcelona (España) para mujeres que afrontan su embarazo y lactancia en situación de pobreza, exclusión social, vulnerabilidad, precariedad o violencia.
Un recurso para aquellas mujeres monoparentales que no tienen acceso a una vivienda digna a consecuencia de su maternidad.
El hogar está gestionado por Proyecto Maternity, ONG independiente de ayuda a la mujer embarazada con 12 años de experiencia que se financia única y exclusivamente de los donativos de sus socios y benefactores sin subvenciones públicas.
----
It is a foster home in Barcelona (Spain) for women who face their pregnancy and lactation in a situation of poverty, social exclusion, vulnerability, precariousness or violence. A resource for single-parent women who do not have access to decent housing as a result of their motherhood. The home is managed by Proyecto Maternity, an independent NGO that helps pregnant women with 12 years of experience that is financed solely and exclusively by donations from its members and benefactors without public subsidies. ----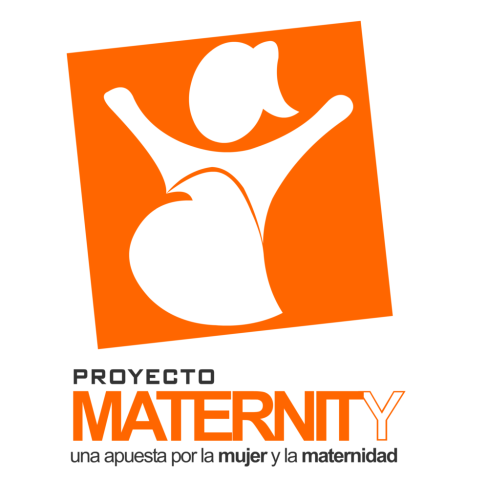 Somos una ONG independiente, de implantación nacional, que lleva más de una década ayudando, acogiendo, asistiendo y acompañando a mujeres embarazadas o con menores a su cargo en situación de exclusión social y vulnerabilidad, financiándonos al 100% mediante donaciones privadas sin recibir subvenciones públicas.
La entidad está formada por profesionales de distintas disciplinas con más de 20 años de experiencia que procuran garantizar acompañamiento, atención médica, ginecológica y psicológica; asesoramiento laboral y jurídico; formación profesional, maternal y humana; inserción laboral a través de nuestra bolsa de empleo; asistencia material en alimentación básica e infantil así como productos infantiles, servicio de conciliación, acogida temporal, tramitación de ayudas…
Nuestro fin es acompañar, atender, formar, integrar y acoger a mujeres que afrontan su embarazo y posterior lactancia en soledad, abandono, víctimas de violencia, precariedad laboral, exclusión social o vulnerabilidad.
más info: www.proyectomaternity.org
Donators
(38)
Anonymous
Hidden donation
66 days ago
Anonymous
Hidden donation
71 days ago
Anonymous
Hidden donation
73 days ago
Anonymous
Hidden donation
83 days ago
Anonymous
Hidden donation
102 days ago
Anonymous
Hidden donation
120 days ago
Hidden donation
121 days ago
Anonymous
Hidden donation
121 days ago
Anonymous
Hidden donation
122 days ago