El dijous 17 de Març projectarem a la Sala Augusta QGAT Restaurant, un documental per Ucraïna
A través d'un donatiu de 15€ rebreu l'entrada per veure el documental que tracta sobre la acollida d'un nen ucranià que es diu Sasha amb una familia catalana.
El Sasha, un nen de vuit anys, viu a Ucraïna amb la seva mare i cinc germans més. Conviuen en un dia a dia de misèria, pobresa i insuficiència en tots els aspectes complicat encara més per la guerra actual al país. El Sasha deixa aquesta situació i arriba a Catalunya per conviure durant un estiu amb una família catalana. Què descobrirà, qui coneixerà, com li afectarà, com ho viurà? Totes aquestes preguntes s'aniran plantejant al llarg de la pel·lícula.
*Es necessari per poguer enviar el link, que en el moment de fer la donació us enregistreu i poseu el vostre e-mail.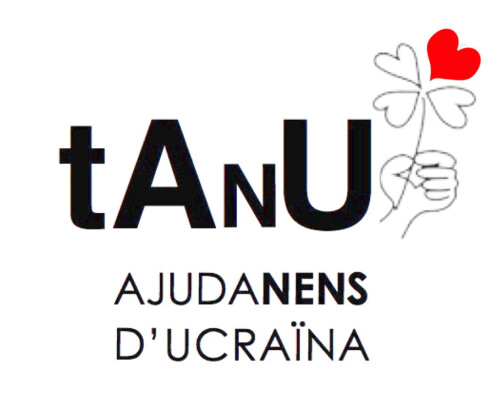 TANU és una associació no governamental "TERRASSA AJUDA A NENS D'UCRAÏNA" amb Registre d'Inscripció nº G62198098 i reconeguda per la Generalitat de Catalunya amb nº de registre 23882.
TANU és des de fa 23 anys una ONG que té com a objectiu vetllar pels drets de la infància a Ucraïna, fent que nens, nenes i adolescents en risc d'exclusió social puguin adquirir els valors de la família. El perfil social d'aquests nens i nenes correspon al de famílies molt desestructurades degut a la mort d'algun o ambdós progenitors, malalties, abús de l'alcohol, drogues i prostitució. Alguns d'ells estan en centres fora de la seva família, altres encara viuen amb algun familiar però en situació de risc social, ja que el model familiar en el que viuen no els permet desenvolupar un projecte de futur sa i digne.
TANU es una associación no gubernamental "TERRASSA AJUDA A NENS D'UCRAÏNA" con Registro de Inscripción nº G62198098 y reconocida por la Generalitat de Catalunya con nº de registro 23882.
TANU es desde hace 23 años una ONG que tiene como objetivo velar por los derechos de la infancia en Ucrania, haciendo que niños, niñas y adolescentes con riesgo de exclusión social puedan adquirir los valores de la familia. El perfil social de estos niños y niñas corresponden al de familias muy desestructuradas debido a la muerte de alguno o ambos progenitores, enfermedades, abuso del alcohol, drogas y prostitución. Algunos de ellos están en centros fuera de su familia, otros todavía viven con algún familiar pero en situación de riesgo social, ya que el modelo familiar en el que viven no les permite desarrollar un proyecto de futuro sano y digno.
TANU is a non-governmental association "TERRASSA AJUDA A NENS D'UCRAÏNA" with Registration No. G62198098 and recognized by the Generalitat de Catalunya with registration No. 23882.
TANU has been an NGO for 23 years with the goal of ensuring the rights of children in Ukraine, enabling children and adolescents at risk of social exclusion to acquire family values. The social profile of these children corresponds to that of very unstructured families due to the death of one or both parents, illness, alcohol abuse, drugs and prostitution. Some of them are in centers outside their family, others still live with a relative but in a situation of social risk, since the family model in which they live does not allow them to develop a project for a healthy and dignified future.
Donators
(26)
Hidden donation
630 days ago
Hidden donation
632 days ago
Anonymous
Hidden donation
632 days ago
Hidden donation
635 days ago