Your contribution has tax benefits of up to 80%
Lucía es una niña de 7 años que tiene Trastorno del Espectro Autista.
Aunque Lucía entiende todo, aún no se comunica verbalmente, su comunicación es mediante algunos gestos y están trabajando la comunicación mediante pictogramas. A su manera, ella consigue que las personas le entiendan, llevando a las personas hacía donde quiere.
Lucía es una niña muy simpática, le encantan los abrazos, las cosquillas, que la achuchen... Tiene muchísima energía así que no para quieta ni un segundo. Ya se ha escapado varias veces por lo que la familia vive constantemente en alerta para evitar estos episodios tan angustiantes.
Durante la evaluación Lucía entendió que si se soltaba del perro no podía llegar hacia donde quería, de modo que dejo de intentar escaparse y caminó tranquilamente junto a nuestras instructoras. Si Lucía lograra salir corriendo, su perro con la habilidad de rastreo, ayudará a encontrarla antes y la búsqueda será mucho mas efectiva.
Lucía tiene conducta de pica, esto quiere decir que se lleva todo a la boca.
Caminar de forma estructurada en los paseos podría reducir las oportunidades de ingerir cosas no adecuadas.
Si bien por lo general se muestra alegre, cuando tiene una crisis cuesta conseguir que se relaje porque muchas veces no puede expresar lo que le ocurre. Su perro de asistencia estará entrenado para intervenir y ayudar a la familia a superar cada reto.
Una persona motivada no tiene límites y a Lucía le gustan los perros, la ayuda de un Perro de Asistencia puede marcar la diferencia en cuanto a su futuro.
Consideramos que un Perro de Asistencia sería de un valor incalculable para una familia que busca dar a su hijo todas las oportunidades, convirtiéndose en uno más del equipo, un compañero que los acompañe en el día a día y les ayude a superar cada nuevo reto.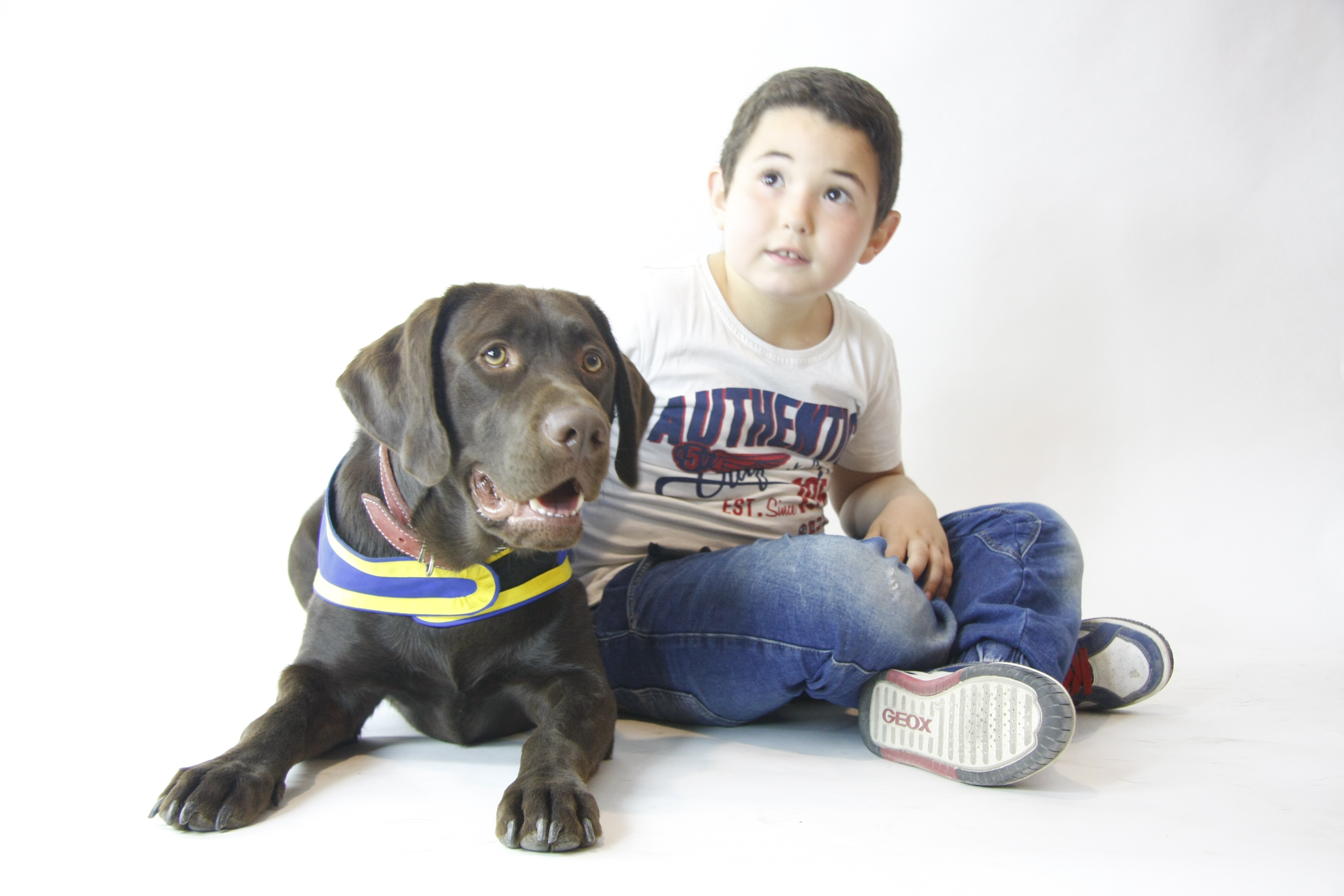 ONG especializada en la ayuda a familias de niños con TEA (Trastornos del Espectro Autista). Entrenamos los Perros de Asistencia que las familias necesitan. Nuestros perros evitan que los menores crucen carreteras, los localizan en caso de que se desorienten, reducen sus crisis sensoriales y favorecen la inclusión social. Marcan la diferencia cuando las familias tienen miedo de salir a la calle porque el peque lo va a pasar mal o se va a escapar.
Donators
(41)
Isa
Hidden donation
238 days ago
Manuel
Hidden donation
250 days ago
Ana
Hidden donation
251 days ago
Eduardo
Hidden donation
251 days ago
MANUEL
Hidden donation
252 days ago
Anonymous
Hidden donation
252 days ago
EDU
Hidden donation
254 days ago
Silvia
Hidden donation
256 days ago
María Isabel
Hidden donation
256 days ago
Lorena
Hidden donation
256 days ago
Anonymous
Hidden donation
257 days ago