Your contribution has tax benefits of up to 80%
Marc es un niño de 11 años tiene Trastorno del Espectro Autista.
Es un niño enérgico, curioso y muy activo. Le encanta ir al parque, pasar
tiempo en la naturaleza, jugar con su hermana. Un perro de asistencia ayudaría a mejorar su autonomía, su seguridad y la tranquilidad en la familia.
Cuando Marc tiene crisis, es difícil de consolar y calmar. Su perro de
asistencia le ayudará a calmarse más rápido, de este modo el tiempo de crisis se reduce, evitando que llegue a ser más intensa.
En el día a día, a Marc le cuesta gestionar los ruidos fuertes, lo que hace que en cualquier momento pueda salir corriendo sin importar el lugar ni el peligro.
Mejorar su independencia, y generar un espacio seguro será posible gracias a su perro, que le acompañará durante todo el día. Que Marc no se aleje de su perro reducirá las fugas y/o escapadas y gracias a las habilidades del perro de asistencia (anclaje o rastreo) se evitará que se pierda o se haga daño. De este modo, Marc podrá hacer su vida con normalidad solo sintiendo la compañía de su perro.
Marc tiene dificultades para conciliar el sueño, y se despierta varias veces en la noche buscando contacto, el perro de asistencia le acompañaría en las noches, mediante la presión que el perro ejercerá sobre Marc ayudará con su sentido de la propiocepción proporcionando un estado de tranquilidad. Así, facilita la conciliación del sueño y su continuidad durante la noche.
Consideramos que un perro de asistencia sería de un valor incalculable para una familia que busca dar a su hijo todas las oportunidades, convirtiéndose en uno más del equipo, un compañero que los acompañe en el día a día y les ayude a superar cada nuevo reto.

Una familia unida jamás será vencida, y en este caso la de Marc va a por todas con la ilusión de aumentar con un miembro de cuatro patas esta unidad familiar.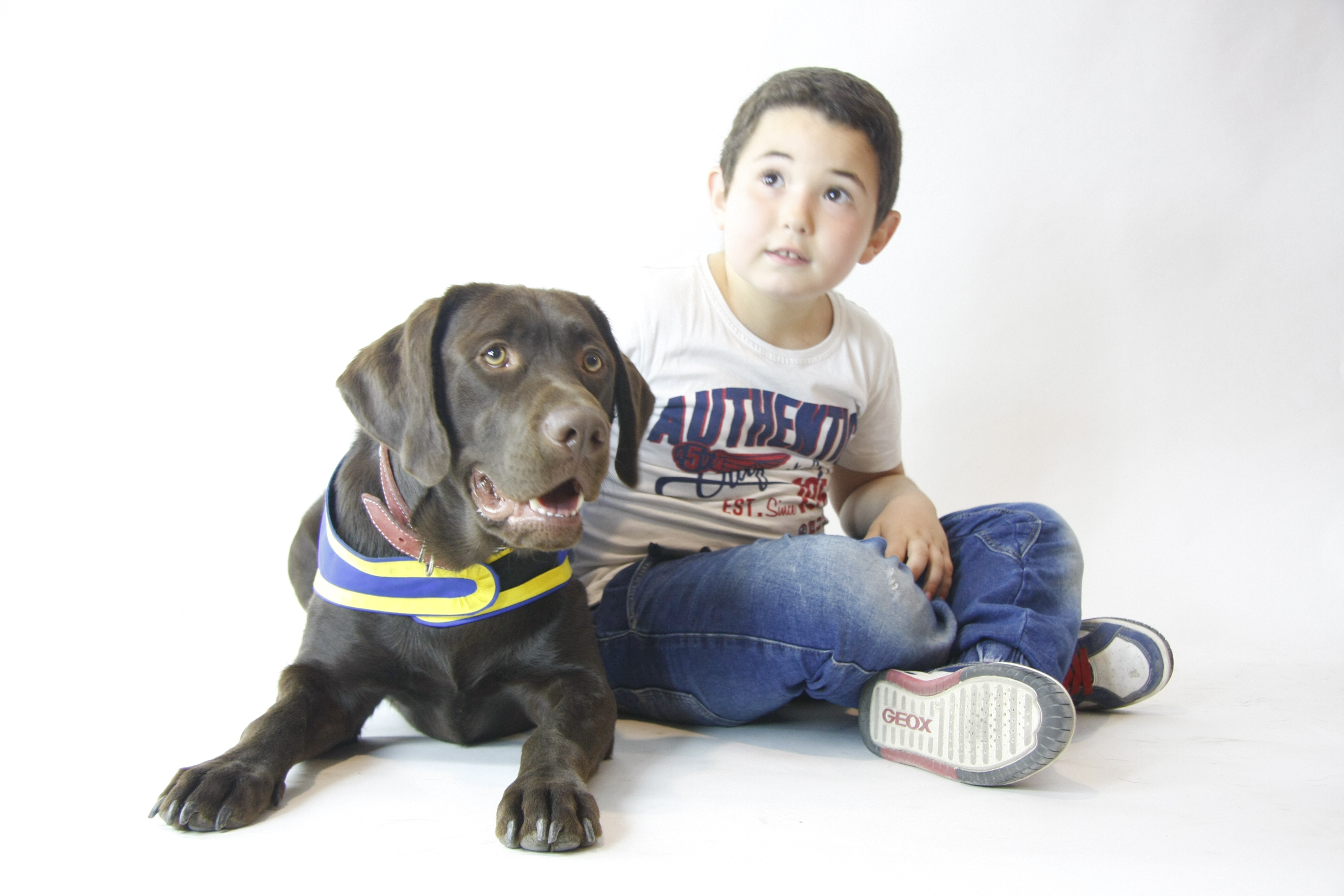 ONG especializada en la ayuda a familias de niños con TEA (Trastornos del Espectro Autista). Entrenamos los Perros de Asistencia que las familias necesitan. Nuestros perros evitan que los menores crucen carreteras, los localizan en caso de que se desorienten, reducen sus crisis sensoriales y favorecen la inclusión social. Marcan la diferencia cuando las familias tienen miedo de salir a la calle porque el peque lo va a pasar mal o se va a escapar.
Donators
(165)
Anonymous
Hidden donation
41 days ago
Monika
Hidden donation
76 days ago
Anonymous
Hidden donation
84 days ago
David
Hidden donation
92 days ago
Miguel
Hidden donation
93 days ago
Frani
Hidden donation
99 days ago
Anonymous
Hidden donation
100 days ago
Alexia
Hidden donation
104 days ago
Tim
Hidden donation
106 days ago
Anonymous
Hidden donation
106 days ago
Anonymous
Hidden donation
109 days ago
Anonymous
Hidden donation
110 days ago
Anonymous
Hidden donation
112 days ago
Marco
Hidden donation
112 days ago
Anonymous
Hidden donation
112 days ago