Category
Discapacidad intelectual
Autismo
Infancia
Deporte inclusivo
Me llamo Albert Navarro. Soy maestro de Educación Física y maratoniano con 29 maratones. Tengo dos hijos de 17 años: Pau y Jaume. Ambos tienen autismo.
Formamos parte de la Asociación Aprenem.
Mi reto deportivo y solidario es realizar los maratones de las ciudades que han sido olímpicas y, al mismo tiempo, poder ayudar a los chicos y chicas de Aprenem para que puedan hacer deporte inclusivo.
El deporte es una actividad clave para las personas con autismo para desarrollar sus habilidades motrices, sociales y cultivar hábitos saludables. Para poderlo practicar, estos jóvenes necesitan
profesionales que los acompañen durante la práctica deportiva, pero no es habitual que los espacios y centros deportivos los propongan como servicio de acompañamiento.
Además de visibilizar la entidad y su causa, a través de esta iniciativa, me propongo recaudar 1000 euros para destinar a la contratación de estos profesionales y contribuir a que, des de Aprenem Autisme, puedan facilitar acompañamiento profesional deportivo a las famílias que lo necesiten.
¡Súmate a esta iniciativa!
Ayúdanos a facilitar el acceso al deporte para las personas con
autismo. ¡Es un derecho!
¡Muchas gracias!!
Em dic Albert Navarro. Sóc mestre d'educació física i maratoniana amb 29 maratons. Tinc dos fills de 17 anys: Pau i Jaume. Tots dos tenen autisme.
Formem part de l'Associació Aprenem.
El meu repte esportiu i solidari és fer les maratons de les ciutats que han estat olímpiques i, alhora, poder ajudar els nois i noies d'Aprenem perquè puguin fer esport inclusiu.
L'esport és una activitat clau per a les persones amb autisme per desenvolupar les seves habilitats motrius, socials i cultivar hàbits saludables. Per poder-ho practicar, aquests joves necessiten
professionals que els acompanyin durant la pràctica esportiva, però no és habitual que els espais i els centres esportius els proposin com a servei d'acompanyament.
A més de visibilitzar l'entitat i la seva causa, a través d'aquesta iniciativa, em proposo de recaptar 1000 euros per destinar a la contractació d'aquests professionals i contribuir que, des d'Aprenem Autisme, puguin facilitar acompanyament professional esportiu a les famílies que ho necessitin.
Suma't a aquesta iniciativa!
Ajuda'ns a facilitar l'accés a l'esport per a les persones amb
autisme. És un dret!
Moltes gràcies!!
My name is Albert Navarro. I am a Physical Education teacher and a marathon runner with 29 marathons. I have two 17-year-old sons: Pau and Jaume. They both have autism.
We are part of the Aprenem Association.
My sporting and charitable challenge is to carry out the marathons of the cities that have been Olympic and, at the same time, to be able to help the boys and girls of Aprenem so that they can do inclusive sports.
Sport is a key activity for people with autism to develop their motor and social skills and cultivate healthy habits. In order to practice it, these young people need
professionals who accompany them during sports practice, but it is not common for sports venues and centers to offer them as an accompaniment service.
In addition to making the entity and its cause visible, through this initiative, I intend to raise 1,000 euros to allocate to the hiring of these professionals and contribute so that, from Aprenem Autisme, they can provide professional sports support to families that need it.
Join this initiative!
Help us facilitate access to sport for people with
autism. It's a right!
Thanks a lot!!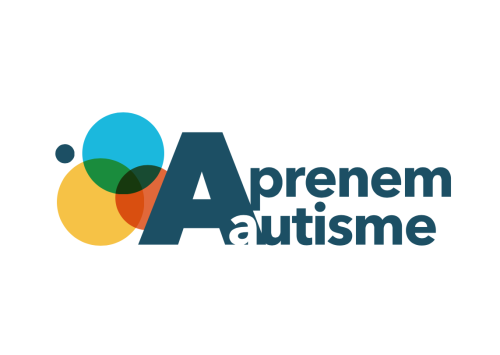 APRENEM
AUTISME
és
una
associació
que
neix
el
2006
per
iniciativa
d'un
grup
de
famílies
amb
l'objectiu
de
reivindicar
els
DRETS
dels
nostres
fills
i
filles
i
per
defensar
una
atenció
adequada
a
la
seva
especificitat.
A
Aprenem
Autisme
creiem
en
un
futur
on
és
possible
la
plena
inclusió
de
les
persones
amb
autisme
i
l'acompanyament
integral
a
les
famílies.
Un
futur
on
aquesta
afirmació
passi
d'allò
ideal
a
la
realitat,
on
es
garanteixin
els
drets
de
les
persones
amb
autisme
i
es
disposi
dels
recursos
i
suports
necessaris
per
fer-ho
possible.
Defensar
els
drets
i
apoderar
les
persones
amb
autisme
i
les
seves
famílies,
acompanyant-les
al
llarg
de
la
seva
vida
per
aconseguir
vides
plenes
i
incloses
en
la
societat.
-------------------------------------------------
APRENEM AUTISME es una asociación que nace en 2006 por iniciativa de un grupo de familias con el objetivo de reivindicar los DERECHOS de nuestros hijos e hijas y para defender una atención adecuada a su especificidad.
En Aprenem Autisme creemos en un futuro donde es posible la plena inclusión de las personas con autismo y el acompañamiento integral a las familias. Un futuro donde esta afirmación pase de lo ideal a la realidad, donde se garanticen los derechos de las personas con autismo y se disponga de los recursos y apoyos necesarios para hacerlo posible.
La Misión de Aprenem es:
Defender los derechos y apoderar a las personas con autismo y a sus familias, acompañándolas a lo largo de su vida para conseguir vidas plenas e incluidas en la sociedad.