Category
Salud
Cooperación internacional
Medio ambiente
ES:
Con sólo 20 euros garantizarás atención sanitaria digna para una persona en Sri Lanka durante un año. ¿Te unes al reto?
¿POR QUÉ COLABORAR?
La ONG NSP3 Ayuda Sri Lanka fue fundada con el propósito de mejorar, en la medida de lo posible, la calidad de vida de los habitantes de las aldeas afectadas por el tsunami de 2004 en Sri Lanka. NSP son las siglas de "Nitharama Sathutin Project". "Nitharama Sathutin" significa "siempre feliz" en sinhala, idioma hablado mayoritariamente en la isla de Sri Lanka. Actualmente son numerosos los proyectos que se están llevando a cabo en terreno: cooperación sanitaria, ayudas destinadas a la creación de empleo, pensiones compensatorias, orientación a menores con problemas familiares, orientación en los estudios desde muy temprana edad y hasta las pruebas para el comienzo de la vida universitaria, orientación para el control de natalidad y disminución de embarazos prematuros, orientación sobre agricultura y autoconsumo, prevención y tratamiento de alcoholismo y drogadicción en general, tratamientos psicológicos…
OBJETIVOS
Ayuda Sri Lanka NSP3 Cooperación sociosanitaria, coordinado por Sergio España y Neus Gómez, contará con un programa de salud que se basará en:
- Realizar exámenes médicos y crear una base de datos relacionada con la salud de los niños del centro infantil.
- Ofrecer campañas de salud gratuitas para la comunidad, incluyendo la subvención de medicación crónica según casos, ayudas en la compra de gafas, tratamientos para afectaciones agudas...
- La promoción de las actividades de prevención primaria (lavado de manos, higiene dental, enfermedades infecciosas transmitidas por mosquitos...) para la comunidad y los niños del centro.
BENEFICIARIOS
El proyecto "Health for Sri Lanka" ("Salud para Sri Lanka") de "Ayuda Sri Lanka NSP3" tratará de proveer cuidados médicos a aquellas personas con acceso limitado a una atención sanitaria justa y sobre todo a todos los niños que actualmente visitan y reciben soporte por parte de nuestra ONG, en Hikkaduwa (Sri Lanka).
---------------------------------------------------------------------
EN:
With only 20 € you will be able to guarantee health care for a person in Sri Lanka during one year. Do you want to join the challenge?
WHY YOU SHOULD COLLABORATE?
The NGO NSP3 Ayuda Sri Lanka was founded with the purpose of improving the quality of life of people from the villages affected by the tsunami occurred in 2004 in Sri Lanka. NSP stands for "Nitharama Sathutin Project". "Nitharama Sathutin" means "always happy" in Sinhala, the language spoken mainly in the island of Sri Lanka. Currently there are numerous projects being carried out in the field: health cooperation, aid for job creation, alimony, family problems, study guidance from an early age until the beginning of university life, counseling for birth control and decreased premature pregnancies, counseling and subsistence agriculture, prevention and treatment of alcoholism and drug addiction in general, psychological treatments...
OBJECTIVES
Help Sri Lanka NSP3 Social and Health Cooperation, coordinated by Sergio España and Neus Gómez, have a health program that will be based on:
- Carry out medical examinations and create a database related to the health of children from child center.
- Provide free health campaigns for the community, including the grant of chronic medication if necessary, helps buying glasses, treatments for acute affectations ...
- The promotion of primary prevention activities (hand washing, dental hygiene, infectious diseases transmitted by mosquitoes...) for the community and children from the center.
BENEFICIARIES
The project called "Health for Sri Lanka" from "Ayuda Sri Lanka NSP3" wants to provide medical care to those people with limited access to healthcare and especially to all the children who currently visit and are supported by our NGO in Hikkaduwa (Sri Lanka).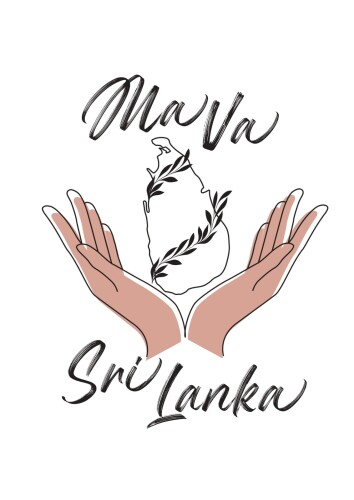 Sri Lanka es un país asiático en el que existen graves deficiencias sanitarias y educativas. También podemos encontrar una gran carencia de elementos de primera necesidad, y de oportunidades necesarias para llevar a cabo un trabajo digno. Por este motivo la ONG Mava Sri Lanka, mediante la acción solidaria en el campo de la salud y el de las necesidades apremiantes para el desarrollo de las personas, se conformó en una zona del país en desarrollo después de ser prácticamente asolada tras el tsunami de 2004. Permite desde 202o el acceso a un centro compuesto por una escuela pre-escolar de acceso gratuito para niños hasta los 5 años, y un centro de apoyo a niños, adolescentes e impulsión laboral de las mujeres de la comunidad. Un centro abierto todo el año en el que actualmente trabajan 4 personas locales. De forma paralela, se desarrollan de manera intermitente y recurrente actividades en el ámbito de la salud y educación sanitaria.

Los objetivos generales de trabajo actual de Mava Sri Lanka son:
1.- Contribuir a facilitar e impulsar mecanismos de cooperación internacional sanitaria y de primera necesidad mediante el diseño, la ejecución o la gestión de programas, proyectos y actividades en estos sectores.
2.- Canalizar las demandas de cooperación sanitaria internacional y la ayuda de primera necesidad, tanto en el seno de la Unión Europea, como con otros países.
3.- Coordinar la propuesta de los actores y organismos españoles del sector (Ministerio de Sanidad, Bancos, Universidades, etc.) para ayudar a la mejora de la situación actual de Sri Lanka.
4.- Colaborar con otras organizaciones de objetivos afines, ofreciendo servicios dirigidos a la mejor gestión y administración de las mismas, así como la participación en proyectos conjuntos.
5.- Contribuir a la consolidación de un estado de bienestar mínimo necesario, incluyendo las labores de formación, capacitación y ayuda para la creación de empleo.
6.-. Promover el respeto del Derecho Internacional Humanitario y los Derechos Humanos.