Category
Inserción social
Jóvenes
Deporte inclusivo
We are a group of swimmers who in 2012 committed to the challenge of swimming as a charity challenge in order to raise funds for a non-profit association. We collaborate with different associations with the main objective of promoting educational, sporting, social and cultural activities related to our principles and activities, with special interest in encouraging the practice of sport among young people with difficulties and at risk of social exclusion and promote adapted sport. We have collected more than €35,000 distributed to different associations which work in programs following this principles.
This time, the amount collected goes to help COCEMFE programs https://cocemfemaestrat.org/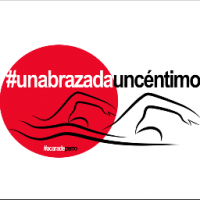 Somos un grupo nadadores que en el año 2012 nos comprometimos con el reto de hacer travesías a nado como un reto solidario con el fin de recaudar fondos para una asociación sin ánimo de lucro.
Colaboramos con distintas asociaciones con el principal objetivo de fomentar las actividades educativas, deportivas, sociales y culturales afines a nuestros principios y actividades, con especial interés en incentivar la practica del deporte entre jóvenes con dificultades y en riesgo de exclusión social.
Hemos entregado más de 35.000 € a diferentes asociaciones:
En total hemos conseguido más de 35.000€ para los diferentes programas sociales y deportivos:
Promoción del deporte adaptado: Asociación Cerci Peniche, inserción social y discapacidad; Fundación Almar, trabajo con enfermos de Ataxia de Friedreich; Club deportivo ATAM de Pozuelo de Alarcón, deporte adaptado; Asociación del X Frágil, deporte adaptado; Asociación ASDIN de Alcorcón, desarrollo adaptado; Asociación caminando, desarrollo niños con discapacidad
Integración a través del deporte: Asociación A mí no me digas que no se puede integración y discapacidad; Club deportivo Rayo Sevilla La Nueva, deporte de integración; C.Baloncesto Lucero, deporte infantil; Asociación PITOTE integración y discapacidad.
Mérito deportivo y deporte infantil: Natación y waterpolo del C.Encinas Boadilla; Waterpolo CN La Latina; C.Natación Boadilla.
Otros: adELAnte La Roda, investigación y lucha contra ELA; Contigo como en casa, centro de neonatología avanzada; Fundación Leticia Castillejo, Investigación y lucha contra el cáncer; Associação Humanitária dos Bombeiros Voluntários de Peniche, protección civil; "un juguete, una ilusión", fundación Crecer Jugando, desarrollo infantil.
unabrazadauncentimo@gmail.com
Donators
(15)
Anonymous
Hidden donation
87 days ago