La situación en Venezuela es cada vez más crítica. El país está sufriendo una crisis alimentaria y humanitaria sin precedentes en su historia. Los altos precios de los bienes de primera necesidad y la escasez de alimentos y medicamentos, están provocando una situación de extrema pobreza. La gente tiene que pasar horas haciendo cola para conseguir algo de alimento, que pagan con sus ahorros, ya que los venezolanos no reciben salarios desde hace mucho tiempo, y la mayoría de la población termina buscando comida en los contenedores de basura. Una gran parte del país se encuentra sin suministro de agua debido a los cortes de electricidad, lo que también está empeorando las condiciones de salud.
En consecuencia, millones de personas han abandonado el país en busca de mejores condiciones, lo que ha ocasionado una de las mayores crisis de refugiados de la historia moderna de América Latina.
En este contexto complejo de dictadura, escasez y violencia, las comunidades Salesianas siguen apoyando a las comunidades locales a través de las obras educativas, y ayudando a personas que no pueden acceder a los productos básicos, como alimentos y medicinas.
Las Hermanas Salesianas están presentes en Venezuela con sus misiones y proyectos en Caracas, Barquisimeto, Coro, Guiria, Amazonas, Isla de Ratón, La Esmeralda, Los Teques, Mavaca, Mérida, Puerto Ayacucho, San Antonio de los Altos, San Cristóbal, San Félix, Valencia y Aalera.
En todo el país, las Hijas de María Auxiliadora intentan continuar con sus numerosos proyectos educativos y mantener sus escuelas abiertas, con la esperanza de seguir brindando educación y una perspectiva de futuro a 11.500 niños, adolescentes y jóvenes, especialmente los que se encuentran en riesgo de exclusión.
Las Hermanas gestionan 29 escuelas y 14 centros de formación profesional para capacitar a los jóvenes para acceder al mercado laboral, además de animar numerosos proyectos de educación no formal.
Entre sus obras, se encuentran 5 Comedores Escolares y un Comedor Comunitario, cuya misión es ofrecer pan todos los días a los niños y jóvenes. En Barquisimeto, El Centro Educativo "Laura Vicuña", ofrece una propuesta educativa y social a las familias del barrio Rinconada, con especial atención a niños, niñas y adolescentes en riesgo. Además, dirigen un Ambulatorio y un Centro de promoción femenina.
En la Amazonia (Isla de Ratón, Puerto Ayacucho, La Esmeralda, Mavaca y Ocamo), las Hermanas trabajan para favorecer la integración de las comunidades indígenas, apoyando a las familias y brindándoles la oportunidad de estudiar y un lugar donde vivir.
A pesar de que el clima de inseguridad, violencia y hambre está empeorando día tras día de forma alarmante, las Salesianas continúan su labor educativa y de promoción.
Todas las actividades de las Hijas de María Auxiliadora dependen de la solidaridad. Tu contribución les ayudará a cubrir las necesidades más básicas de los niños, de las comunidades y sus familias.
PUEDES COLABORAR A TRAVÉS DE VIDESSUR ONGD
Cada euro va directamente a las Hermanas Salesianas en las Misiones de Venezuela para ayudarles a mejorar la situación de muchas comunidades destrozadas.
Contamos con su solidaridad. ¡Gracias!
ENGLISH:
The situation in Venezuela is becoming increasingly critical, as the country suffers a food and humanitarian crisis unprecedented in its history. High prices for first necessity goods and shortages of food and medicines, brought a situation of extreme poverty, where people need to queue for hours to get that little their savings can afford. Venezuelans have not received salaries for a long time now, and most people end up searching for food in trash cans. A large part of the country is left without water supply due to electricity outages, leading also to worsening health conditions.
Consequently, millions have left the country in search of better conditions, causing one of the greatest refugee crisis in Latin America's modern history.
In this serious context of dictatorship, shortages, and violence, the Salesians communities keep supporting the local population, in body and spirit, giving a little hope and helping acquire food and medicines for people who can not afford to buy these basic products.
The Salesian Sisters, are present in Venezuela with their missions and projects in Caracas, Barquisimeto, Coro, Guiria, Isla de Ratón, La Esmeralda, Los Teques, Mavaca, Mérida, Puero Ayacucho, San Antonio de los Altos, San Cristobal, San Félix, Valencia and Valera.
All over the country, The Daughters of Mary Help of Christians are trying not to give up their many educational projects and keeping their schools open, in the hope to keep giving an education and the prospect of a future to 11.500 children, teenagers and yougsters, especially those at risk, rescuing those living in the street or that are part of criminal gangs.
In total, the Sister keep 5 "Comedor Escolar" and a "Comedor Comunitario", whose mission is to offer food everyday, the well-being and help to children, boys, girls and teenagers so they can live comfortably; In Barquisimeto, the Educational Center "Laura Vicuña", offers an educational and social proposal to the family of the Rinconada neighborhood, with special attention to boys, girls and adolescents of both sexes who are at risk. On top of that, they manage also an Ambulatorio and a "Centro de promoción feminina".
In the Amazon(Isla de Ratón, Puerto Ayacucho and La Esmeralda) the Sisters work particularly with indigenous communities, keeping on, despite nowadays difficulties, their effort to integrate the indigenous youth, supporting the families and giving youngsters the opportunity to study and a place where to live.
In Venezuela, the Sisters manage a total of 29 schools, 14 professional training centers to help youth access the labor market, and many other projects for non-formal education.
However, the climate of insecurity, violence and hunger is worsening day after day: the Salesians feed many children and are trying to keep the schools open. Elsewhere, some schools have had to be closed due to lack of students, dropping out due to lack of food.
All the activities of the Figlie di Maria Ausiliatrice, depend solely on solidarity. Your contribution will help them provide for the most basic necessities of the kids of the communities and their families.
YOU CAN COLLABORATE THROUGH VIDESSUR NGO
Every gathered euro goes directly to the Salesian Sisters in Venezuela, to help them improve the situation of many wracked communities.
We count on your solidarity. Thank you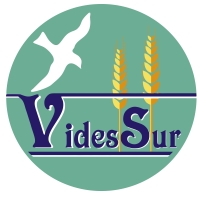 VIDESSUR promueve actividades de formación y sensibilización y de actuación concreta mediante talleres, campos de trabajos nacionales e internacionales, proyectos de cooperación al desarrollo y apadrinamientos. Para el desarrollo de estas actividades VIDESSUR cuenta con la aportación de numerosas personas que hacen efectiva su solidaridad.
Los beneficiarios de la acción de VIDESSUR son colectivos desfavorecidos, especialmente la infancia, juventud, mujer e inmigrantes. También las personas voluntarias que dando su tiempo y, sobre todo, a ellas mismas, encuentran cauces para vivir la solidaridad de forma práctica.
Más informaciones en: http://videssur.org/