Un nuevo desbordamiento del río Rímac ha provocado grandes inundaciones en el distrito de San Juan de Lurigancho. Hay más de 60 muertos y 100.000 damnificados.
Se han visto afectadas 7.964 viviendas, se han derrumbado 19 colegios.

Las Hermanas Salesianas de Lima, Chosica y Piura esperan recursos para ayudar a la población a cubrir las necesidades básicas de agua, alimento, ropa, alojamiento. Estas poblaciones de Perú están viviendo una situación muy difícil.
Desde VIDESSUR queremos ayudar a las miles de familias que lo han perdido TODO y lanzamos un SOS.
Un poquito de cada uno es un mucho para ellos.
Si puedes, colabora.
Si quieres, puedes indicarnos tus datos para la desgravación de Hacienda.
Recuerda que ser solidario también tiene ventajas fiscales con desgravaciones de hasta el 75 % en tu declaración de Hacienda.
Te pedimos, por favor, dar difusion entre tus familiares y amigos. Gracias!
CONTAMOS CON SU SOLIDARIDAD
English:
A new overflow of the river Rímac flooded several streets and areas in San Juan de Lurigancho district in Lima. The rain caused more than 60 dead and 100,000 victims.
Flooding and mudslides have left 170 wounded, 7,974 houses and 19 schools collapsed nationwide.
The Salesian Sisters of Lima, Chosica and Piura need resources to help the population with basic needs such as water, food, clothes and housing: our brothers in Peru are having a very difficult time.
Here at VIDESSUR we want to help the thousands of families who have lost EVERYTHING and we are launching an SOS.
A little bit from each of us is a lot for them.
If you can, contribute.
We ask you to please share it with your family and friends. Thank you!
WE COUNT ON YOUR SOLIDARITY.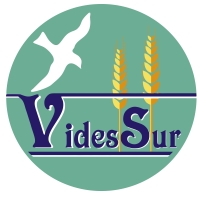 VIDESSUR promueve actividades de formación y sensibilización y de actuación concreta mediante talleres, campos de trabajos nacionales e internacionales, proyectos de cooperación al desarrollo y apadrinamientos. Para el desarrollo de estas actividades VIDESSUR cuenta con la aportación de numerosas personas que hacen efectiva su solidaridad.
Los beneficiarios de la acción de VIDESSUR son colectivos desfavorecidos, especialmente la infancia, juventud, mujer e inmigrantes. También las personas voluntarias provenientes de clase social media que dando su tiempo y, sobre todo, a ellas mismas, encuentran cauces para vivir la solidaridad de forma práctica.
Más informaciones en: http://videssur.org/