Category
Discapacidad intelectual
Salud
Deporte inclusivo
EN:
From October 7 to 9 I will be participating in The Sierra Nevada 4 Peak Challenge.´ We plan to conquer 4 of the highest peaks on Spain's mainland. The Sierra Nevada is the second highest mountain range in Europe after the Alps and has over 15peaks over 3000 metres high! Starting our climb on day 1 with climbing Spain´s inland highest mountain which is called Mulhacen (3482m) and then followed by the Alcazaba (3371m). On day 2 Los Machos (3324m) and Veleta (3394m).
I am participating in this hike not only as a physical challenge and to get out and enjoy some of Europe's beautiful scenery, but to raise money for Metasport CLM. Metasport CLM is a not-for-profit organization in Albacete, Spain, aimed at helping those with physical disabilities to participate in sports and exercise. Sports, and in particular running, are a very important part of my life. I run to clear my head, to get new ideas, to be inspired, to think things over, to wake up, to tire myself out, to listen to podcasts and learn new things, to meet new people, to challenge myself and to help me be a better person. Being inspired by sport is something that all people should be able to enjoy and I hope Metasport CLM will be able to use the money to that end. All proceeds go directly to the organization.
ES:
Del 7 al 9 de octubre voy a participar en El Reto de los 4 Picos de la Sierra Nevada. Conquistaremos los 4 picos más altos la España peninsular. La Sierra Nevada es la cordillera más alta de Europa después de los Alpes y cuenta con más de 15 picos de más de 3000 metros. Empezaremos el primer día subiendo El Mulhacen (3482m), seguido por l pico de El Alcazaba (3371m). El segundo día haremos Los Machos (3324m) y El Veleta (3394m).
Quiero participar en este viaje no sólo como reto físico y para salir y disfrutar de la naturaleza europea, sino también para recaudar fondos para Metasport CLM. Metasport CLM es una organización sin ánimo de lucro con sede en Albacete, España destinada al desarrollo de la actividad física y el deporte adaptado para personas con discapacidad. El deporte y correr en particular, es una parte muy importante de mi vida. Yo corro para despejar mi mente, para pensar en nuevas ideas, para inspirarme, para pensar en las cosas, para despertarme, para que me entre sueño, para escuchar podcasts y aprender nuevas cosas, para conocer gente, para retarme y para ser una persona mejor. Serinspirada por el deporte es algo que todo el mundo debería hacer y espero que Metasport CLM utilice los fondos recaudados para este fin. Todo el dinero recaudado va destinado íntegramente a la organización.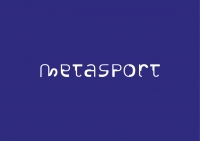 Metasport CLM es una asociación sin ánimo de lucro destinada para el desarrollo de la actividad física y el deporte adaptado para personas con discapacidad y personas mayores de 65 años. Nace motivada por la necesidad de proporcionar espacio, equipamiento, seguimiento personalizado y actividades adaptadas para que las personas con discapacidad puedan beneficiarse igualmente de las bondades de realizar actividad física y deporte. Toda persona que se acerque a Metasport, sea cual sea su circunstancia y tenga la discapacidad que tenga puede hacerse socio de Metasport y podrá encontrar soporte y seguimiento para la realización de actividad física y deporte adaptado, todo gracias al equipo de profesionales de la asociación. Ellos permiten que las actividades que Metasport ofrece se desarrollen con la máxima calidad y profesionalidad, y los que hacen posible que este proyecto siga adelante.