Category
Discapacidad intelectual
Salud
Deporte inclusivo
Hello friends and family and welcome to my fundraising page!
On the weekend of the 7th - 9th October I am joining a team of hikers, and together we are going to climb 4 of the highest peaks in Spain! Located in the Sierra Nevada National Park, our challenge is to conquer the Mulhacen at 3482m, Alcazaba 3371m, Los Machos 3324m and Veleta 3394m in just 48 hours.
Does it come at all as a surprise that I'm doing this?!
The aim of this challenge is to raise funds for MetaSport CLM, a non-profit organisation that facilitates sport and physical activity for people with disabilities. I have found such immense joy from hiking in some of the most beautiful places on earth, so I'm proud to support an organization that makes this possible for others!
Please know that every single penny contributes to a great cause. The money that you donate will be received directly by MetaSport CLM. I am personally trying to raise €50 for the organization and my team is attempting to raise over €500!
Thank you for your time and support.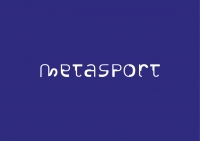 Metasport CLM es una asociación sin ánimo de lucro destinada para el desarrollo de la actividad física y el deporte adaptado para personas con discapacidad y personas mayores de 65 años. Nace motivada por la necesidad de proporcionar espacio, equipamiento, seguimiento personalizado y actividades adaptadas para que las personas con discapacidad puedan beneficiarse igualmente de las bondades de realizar actividad física y deporte. Toda persona que se acerque a Metasport, sea cual sea su circunstancia y tenga la discapacidad que tenga puede hacerse socio de Metasport y podrá encontrar soporte y seguimiento para la realización de actividad física y deporte adaptado, todo gracias al equipo de profesionales de la asociación. Ellos permiten que las actividades que Metasport ofrece se desarrollen con la máxima calidad y profesionalidad, y los que hacen posible que este proyecto siga adelante.