Jorge Muller, aka. Mulerías, is finally going on his jollies. He will be cycling 1,600 kilometres from Land's End to John O' Groats on his beloved iron horse. Quite a remarkable way to take his legs for a stretch!
But he will accomplish this mission with great satisfaction, as he will be following the example of his uncle Jimmy Lafeet, who's been bravely fighting against ALS disease for years now. DalecandELA, the quirky NGO that Jimmy and his friends built to raise awareness and fight against the bloody disease, contains the true spirit of the Wild Wild West - Courage, Commitment and Drive.
Join Mulerias on his journey across the small island and meet the characters that he will find on the way. Although he knows that there is not much time for dilly-dally... Jimmy is keeping a close eye on him! The slightest sign of defeat or complaint will be deemed as failure to deliver on DalecandELA's values. More so, Mulerias comes from the Basque Country, a remote land where he goes by the name of 'Legs of Steel', championing the industrial past of his homecity Bilbao.
Help Mulerias live up to his promise to Chief Jimmy Lafeet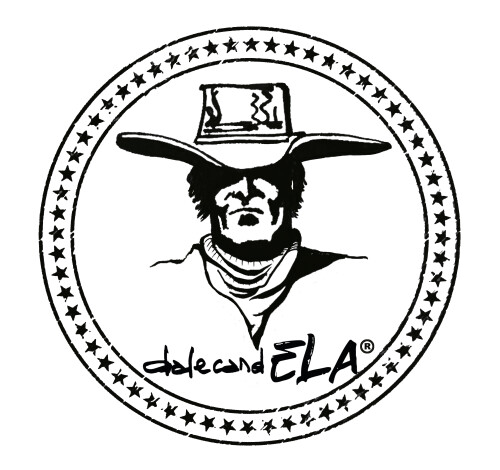 Fundada en Julio de 2019, dalecandELA es una asociación sin ánimo de lucro cuyo objetivo es la lucha contra la Esclerosis Lateral Amiotrófica (ELA) mediante la organización de eventos y venta de artículos, cuyos beneficios se destinan a la investigación para encontrar una cura así como a la ayuda a quienes la padecen. La donación directa es otra de sus fuentes de ingresos.
Con un espíritu y mentalidad positivas como sello identitario, desde dalecandELA se transmiten valores como el esfuerzo, la superación, la actitud positiva frente a la adversidad, la generosidad, amistad, solidaridad y las ganas de disfrutar de la vida a pesar de los reveses que se presentan en el camino.
Los retos y proyectos que incluimos en estas plataforma buscan reflejar y trasladar a la práctica estos mismos valores. Si estás interesado en compartir tu próxima aventura con nosotros no dudes en contactarnos.