Category
Investigación científica
Salud
Cáncer
I need your help to achieve this challenge. If we reach €400, the Zurich foundation will contribute with an extra 50%, and we will be helping a lot the breast cancer research at Hospital del Mar. With your help we can achieve it!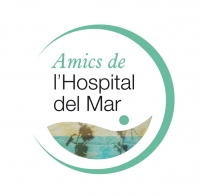 La Fundació Amics de l'Hospital del Mar la formem professionals de l'Hospital del Mar i del Parc de Salut Mar, antics treballadors, pacients agraïts, voluntaris, entitats i persones de la societat civil compromeses amb la millora del benestar físic, emocional i social dels pacients i de les seves famílies.
La nostra missió és aconseguir la col·laboració de ciutadans, empreses i entitats de la societat civil, per tal de contribuir a l'excel·lència en l'atenció a la salut de les persones.
Donators
(30)
Judit
Hidden donation
269 days ago
Anonymous
Hidden donation
275 days ago
Silvia
Hidden donation
276 days ago
Judit
Hidden donation
277 days ago
Montse Alonso
Hidden donation
278 days ago
Anonymous
Hidden donation
280 days ago
Anonymous
Hidden donation
280 days ago