I will run for the first time of my life a semi marathon, training very hard.
I want to take the opportunity to help raising funds for the Fundació Clinic based in Barcelona, where a very beloved one is studying and researching against cancer, and also fighting hard against his leucemia.
For each donation of 10 euros or les ir more I will add the same amount and an extra if I'm able to run it in 2 hours or less.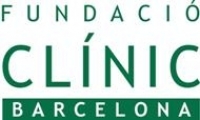 És una fundació privada sense ànim de lucre constituïda l'any 1989 per l'Hospital Clínic de Barcelona i la Universitat de Barcelona. Té com a missió principal oferir suport administratiu als investigadors de l'Hospital Clínic Barcelona / IDIBAPS en la gestió, el desenvolupament i la justificació de la seva activitat científica.
El seu objectiu és contribuir a millorar la salut i la qualitat de vida de la població a través de l'eficiència, la professionalitat, un treball responsable i una orientació científica i social.
Donators
(19)
Hidden donation
753 days ago
GUILLAUME BERLIER
Hidden donation
753 days ago
Daval Gwen
Hidden donation
753 days ago
Ranya
Hidden donation
755 days ago
Alina
Hidden donation
755 days ago
olympe
Hidden donation
755 days ago
Anonymous
Hidden donation
755 days ago
Hidden donation
756 days ago