Category
Discapacidad intelectual
Salud
I have been hit quite close by this disease and it is overwhelming to see how fast life can change. MND evolves really fast, demanding continuous changes on the patient's surroundings to meet the new needs. Every month there is a new tool at home: from diferent kind of wheelchairs, or cranes, to the most recent one, a laptop to try to communicate using the eyes. For most of the families it wouldn't be possible to keep this rhythm of changes without help.
Miquel Valls Charity helps people with this disease in the Barcelona area. It is assistance that goes beyond sharing equipment across different affected people, they also give expert advice and psychological support that families need to face this situation in the best way they can.
Soon, I will be cycling 313 km from Oviedo to Santiago de Compostela following the original "Camino de Santiago" (Way of Saint James), one of the most important Christian pilgrimages. Let's use this ride to help people suffering from Motor Neurone Desease (MND).
****
OBJETIVO DEL RETO:
Pedaleamos por la Esclerosis Lateral Amiotrófica (ELA) en el Camino de Santiago.
Cada Kilómetro suma, cada pedalada avanza y cada donación servirá para la investigación contra esta enfermedad neurodegenerativa sin cura.
¡Gracias por vuestra colaboración!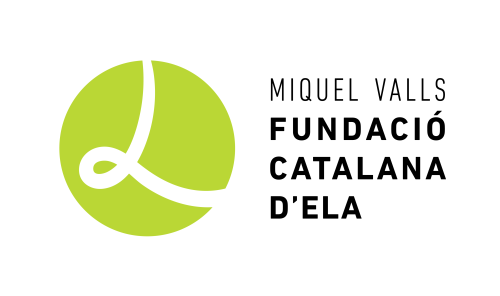 La Fundació Catalana d'ELA Miquel Valls té per objectiu millorar la qualitat de vida de les persones afectades d'Esclerosi Lateral Amiotròfica (ELA).
Oferim suport i acompanyament psicosocial i en teràpia ocupacional, tant a domicili com a les unitats especialitzades de la malaltia dels principals hospitals de referència. La Fundació és l'única entitat a Catalunya que treballa específicament per aquest col·lectiu.
L'ELA és una malaltia neurodegenerativa molt greu en que es desconeix el perquè es contrau i que actualment és mortal ja que no té cura.
.
.
La Fundación Catalana de ELA Miquel Valls tiene por objetivo mejorar la calidad de vida de las personas afectadas de Esclerosis Lateral Amiotrófica (ELA).
Ofrecemos apoyo y acompañamiento psicosocial y en terapia ocupacional, tanto en el domicilio como en las unidades especializadas de la enfermedad de los principales hospitales de referencia. La Fundación es la única entidad en Cataluña que trabaja específicamente para este colectivo.
La ELA es una enfermedad neurodegenerativa muy grave en que se desconoce el por qué se contrae y que actualmente es mortal ya que no tiene cura.