TMHCC are proud to launch an initiative to help our frontline health workers.
We are asking our employees to take a 30 minutes break to do some exercises and donate to Hospital Clinic.
The Company has pledged to donate €2 for every €1 you give!
So, do more than applaud, take a break, exercice and donate!!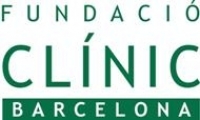 És una fundació privada sense ànim de lucre constituïda l'any 1989 per l'Hospital Clínic de Barcelona i la Universitat de Barcelona. Té com a missió principal oferir suport administratiu als investigadors de l'Hospital Clínic Barcelona / IDIBAPS en la gestió, el desenvolupament i la justificació de la seva activitat científica.
El seu objectiu és contribuir a millorar la salut i la qualitat de vida de la població a través de l'eficiència, la professionalitat, un treball responsable i una orientació científica i social.