Category
Investigación científica
Salud
We are living a situation that we could never have imagined, with 3.3 million cases and 76 thousand deaths to date, we have been presented with a great challenge at a personal level but also as a society.
The Fundació Amics de l'Hospital del Mar is a network of people, companies and organizations that promote social, solidarity, transformation and innovation projects at the Hospital del Mar.
Since the beginning of the pandemic, the healthcare professionals and research teams at Hospital del Mar have worked intensively on more than 80 research initiatives aimed at better understanding the behavior of SARS-CoV-2 and finding an effective treatment to fight COVID-19.
Who are we and what is our relationship with the Fundació Amics de l'Hospital del Mar?
We are GREEN FOR COVID-19, a group of 8 ESADE Business School students taking an elective course called Social Marketing. Given the seriousness of the current situation and how it is affecting us, we saw the need to carry out, as a final project of the course, the mission to help the Fundació Amics de l'Hospital del Mar to raise funds for their research on COVID-19.
When thinking about how to successfully achieve the challenge we faced with enthusiasm, and with the desire to involve mainly the Esade community we have organized the following activities:
A massive

beach cleanup

aimed at the ESADE community with the respective collaboration of the associations OIKOS, CIEE and HR, and Alumni Social and Barcelona International Chapter.

This event will take place on Saturday,

April 17 from 12:00 to 14:00 at Barceloneta beach.
→ LINK TO REGISTER: https://docs.google.com/forms/d/e/1FAIpQLSfzl6hzo15XPleE2RswshS3cmlDVZzQHuAng--ubln39mQOFg/viewform
In parallel, we have also managed to get the

"Jailbreak" event

, which will consist of an escape room organized by Empresa i Societat, which will take place on

April 18

, to allocate the

funds raised for this cause.
→ LINK TO REGISTER: https://docs.google.com/forms/d/e/1FAIpQLSeh919XszanROoGgsJacbBhaWOFxQlIihD4H6wlGNAoVVDrnw/viewform
Finally, you can make your contribution without participating in the organized activities. Every contribution will be welcome as every little bit, even the smallest, will help us to move forward on this path towards a successful end.
The only solution to definitively address and control COVID-19 is to advance in research. And YOU can play an important role in helping Hospital del Mar to achieve this.
Will you join the fight?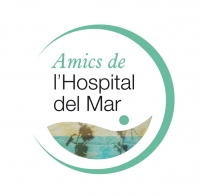 La Fundació Amics de l'Hospital del Mar la formem professionals de l'Hospital del Mar i del Parc de Salut Mar, antics treballadors, pacients agraïts, voluntaris, entitats i persones de la societat civil compromeses amb la millora del benestar físic, emocional i social dels pacients i de les seves famílies.
La nostra missió és aconseguir la col·laboració de ciutadans, empreses i entitats de la societat civil, per tal de contribuir a l'excel·lència en l'atenció a la salut de les persones.