Castellano, English i Català ???
RATO BALTIN PROJECT (CHHAUPADI) PROYECTO CUBO ROJO - NEPAL
Desde febrero de 2017 estamos otra vez en el Oeste de Nepal, con un programa para mejorar la vida de niñas y mujeres. El programa se basa en llevar educación higiénica, menstrual y sexual a las zonas más remotas del oeste de Nepal donde las niñas son consideradas impuras (chhaupadi) mientras menstrúan y son privadas de las necesidades más básicas durante esos días.
Lo estamos complementando con la introducción de copas menstruales (donación de Ruby Cup) en la zona y lo implantamos con la ayuda de talleres de fotografía participativa para que las propias niñas encuentren qué se podría mejorar en su entorno mientras tienen la menstruación.
¿Qué estamos haciendo?
1 - Durante más de 4 meses, estaremos en 4 poblados de alguna de las zonas más remotas del oeste de Nepal.
2 - Educación sexual a adolescentes de ambos sexos en las escuelas de la zona.
3 - Educación higiénica a todas las mujeres de los poblados con la ayuda de enfermeras locales e implantación de la copa menstrual en un grupo de 20/25 chicas que deseen participar voluntariamente en cada poblado.
¿Cómo lo hacemos?
1 - Formando a Doctoras, Maestras y Enfermeras locales interesadas en el proyecto.
2 - Contratando a personal local, con un sueldo adecuado y digno, para que nos ayuden.
3 - A parte de las clases que se darán a chicos y chicas, también daremos clases sólo con las chicas para que puedan hablar del tema sin tabúes ni vergüenza .
4 - Entrega del material educativo que previamente hemos traducido al Nepalí, para que las maestras puedan seguir con estas clases en el futuro.
5 - A través de la fotografía participativa, invitamos a 20/25 chicas de cada poblado a detectar qué ppueden mejorar en su vida mientras tienen la menstruación.
6 - Hacemos una exposición de las fotos más representativas que hacen las niñas, en el centro del poblado e intentamos, entre toda la comunidad, detectar qué medidas se pueden tomar para mejorar sus vidas. Creamos diálogo.
7 - Entregamos un pack higiénico a esas 20/25 chicas de cada poblado, consistente en un cubo metálico, copa menstrual y folleto con instrucciones, jabón y toalla.
8 - Hacemos un seguimiento mensual telefónico con las doctoras, profesoras y enfermeras locales, además los primeros meses estamos llamando a las chicas nosotras mismas y hacemos un seguimiento semestral presencial con estas chicas para ver como va la implantación de la copa.
Toda donación suma!
Con 5 euros contribuyes a una parte del kit de higiene.
Con 15 euros contribuyes a gran parte del kit de higiene.
Con 25 euros podemos comprar un kit de higiene completa.
Con 50 euros proveeremos un aula con libros sobre el tema.
Con 100 euros apoyas de tres mujeres jóvenes.
Con 200 euros suministraremos las maestras con Kits de higiene.
Con 1.000 euros estarás patrocinado una clase entera.
¿A qué destinamos vuestras donaciones?  8000 ???
Salarios para el personal nepalí: 2.147,83 ???
Materiales para impartir los diferentes talleres 1.056,04 ???
Alimentación y Permisos: 1565,21 ???
Transporte, Visado, Seguro médico: 1977,70 ???
Misceláneo: 674,54 ???
Esto es un total de 7421,32 para subir la primera vez si todo va sobre ruedas (cosa que en Nepal, sabemos que no será así).  Añadimos 578,68 euros para imprevistos que, en Nepal, seguro que van a haber.
Qué haremos si superamos la meta?
Esto es sólo el presupuesto para lo más básico que necesitamos. Si superamos la meta,  el dinero servirá ya para el segundo viaje en setiembre para ver como van las niñas con las copas, además de asegurar que podamos tener por lo menos parte del presupuesto necesario para la campaña de seguimiento y posteriores fases del proyecto que, cabe recordar, es a largo plazo.
Podremos comprar pestillos para reparar las letrinas y hacerlas seguras para las niñas y podremos acercarnos hasta Jumla y Mugu a hacer los contactos para el año que viene.
Vuestra ayuda es vital para permitirnos, de entrada, la implantación de la primera parte de este proyecto y, esperamos, su desarrollo a medio y largo plazo. Gracias por adelantado!
Más información:
Página del proyecto: http://beartsy.org/es/rato-baltin-project-chhaupadi-proyecto-cubo-rojo/
??ltimas Noticias sobre el terreno: http://beartsy.org/es/category/noticias/
Web: http://beartsy.org/es/
Facebook: https://www.facebook.com/beartsyNGO/
Vídeo en castellano: https://youtu.be/c_DGbtkvUhU
 
RATO BALTIN PROJECT (CHHAUPADI) ??? RED BUCKET PROJECT ??? NEPAL
Since February 2017 we are back to West Nepal with a program to improve the lives of girls and women in the area. The program consists of bringing hygienic, menstrual and sex education to the most remost areas of West Nepal, where girls are considered impure (chhaupadi) while they menstruate and are deprived of their most basic necessities during their periods.
We are complementing the project with the introduction of menstrual cups (donated by Ruby Cup), in the area and will implement it with the help of participatory photography workshops. This is so the girls themselves find out what can be improved in their environment while they are menstruating.
What  we are doing?
1 - For over 4 months we will be in 4 different villages in West Nepal???s most remote areas.
2 - Sex education aimed at both male and female teenagers in local schools.
3 - Hygienic education for all women in the villages, with the help of local nurses and implementation of the menstrual cup in a group of 20/25 girls per village, who will take part in the workshops voluntarily.
How are we doing this?
1 - Training local doctors, teachers and nurses who have already been contacted and are interested in the project.
2 - Employing local staff, with appropriate and decent salaries, to help us.
3 - Besides the training to boys and girls, we will also offer training to all-female groups so they can talk about the issue without worrying about taboos or feeling embarrassed.
4 - Delivery of training material -which we will have translated to Nepalese beforehand - so that teachers can continue with said lessons in the future.
5 - Through participatory photography, invite 20/25 girls in each village to spot what could be improved in their lives while they menstruate.
6 - Exhibit their photographs in the town centre and attempt to, with the whole community, consider what measures can be taken to improve their lives.
7 - Deliver a hygienic kit to 20/26 girls in each town. It consists of a metal bucket, a menstrual cup and instruction leaflet, soap and a towel.
8 - Monthly telephone follow-up with the local doctors, teachers and nurses and biannual face-to-face follow-up with the girls to check how the implementation of the cup is going.
Every donation helps!
With 5 euros you???re partly contributing to a hygienic kit.
With 15 euros you???re partly contributing to a hygienic kit.
With 25 euros you???re donating a full hygienic kit.
With 50 euros you???re providing a classroom with workbooks on the issue
With 100 euros you???re supporting 3 young women.
With 200 euros you???re providing teachers with hygienic kits.
With 1000 euros you???re sponsoring a full classroom.
What are donations allocated to? 8.000 ???
Salaries for Nepalese staff: 2.147,83 ???
Workshop materials 1.056,04 ???
Food and permits: 1.565,21 ???
Transport, visa, medical insurance: 1.977,70 ???
Miscellaneous: 674,54 ???
The above adds up to ???7.421,32, which is what we budgeted for the first visit assuming everything runs smoothly (we know in Nepal this is not going to be so). We added extra ???578,68 euros for unexpected expenses which, in Nepal, are very likely to arise.
What are we going to do if we exceed the goal?
This budget is only for our most basic needs. If we exceed the goal, we will be able to buy latches to repair the latrines and make them safe for the girls. We will be able to go to Jumla to make contacts for next year. Budget the costs for building bigger, cleaner and safer Chhaupadi huts. Besides ensuring that we have at least part of our budget for the follow-up campaign and latter stages of the project - which, should be noted, is a long-term one.
Your help is vital to allow us, for starters, the implementation of our project???s first stage and, hopefully, its mid- and long-term development. Thanks in advance!
More information:
Project Web page: http://beartsy.org/rato-baltin-project-chhaupadi-red-bucket-project/
Latest News: http://beartsy.org/category/news/     
Web: http://beartsy.org/
Facebook: https://www.facebook.com/beartsyNGO/
Video: https://youtu.be/c_DGbtkvUhU
RATO BALTIN PROJECT (CHHAUPADI) ??? PROJECTE GALLEDA VERMELLA - NEPAL
Des del febrer de 2017 estem altra vegada a l'oest del Nepal, amb un programa per millorar la vida de nenes i dones a la zona. El programa es basa en portar educació higiènica, menstrual i sexual a les zones més remotes de l'oest del Nepal on les nenes són considerades impures (chhaupadi) mentre menstruen i són privades de les necessitats més bàsiques durant aquests dies.
Ho complementem amb la introducció de copes menstruals (donació de Ruby Cup) a la zona i ho implementem amb l'ajuda de tallers de fotografia participativa perquè les pròpies nenes trobin què es podria millorar en el seu entorn mentre tenen la menstruació.
Què estem fent?
1 - Durant més de 4 mesos, estarem en 4 poblats de les zones més remotes de l'oest del Nepal.
2 - Educació sexual a adolescents d'ambdós sexes a les escoles de la zona.
3 - Educació higiènica a totes les dones dels poblats amb l'ajuda d'infermeres locals i implantació de la copa menstrual a un grup de 20/25 noies que vulguin participar voluntàriament en cada poblat.
Com ho fem?
1 - Formant a Doctores, Mestres i Infermeres locals interessades en el projecte.
2 - Contractant a personal local, amb un sou adequat i digne, perquè ens ajudin.
3 - A part de les classes que es donen a nois i noies, també donem classes només a les noies perquè puguin parlar del tema sense tabús ni vergonya.
4 - Lliurem material educatiu que prèviament hemm traduït al Nepalès, perquè les mestres puguin seguir amb aquestes classes en el futur.
5 - A través de la fotografia participativa, estem convidant unes 20/25 noies de cada poblat a detectar què podrien millorar en la seva vida mentre tenen la menstruació.
6 - Fem una exposició de les seves fotos al centre del poblat i intentem, entre tota la comunitat, detectar quines mesures es poden prendre per millorar les seves vides.
7 - Lliurem un pack higiènic a aquest grup de 20/25 noies de cada poblat que consisteix en una galleda metàl·lica, copa menstrual i fullet amb instruccions, sabó i tovallola.
8 - Fem un seguiment mensual telefònic amb les doctores, professores i infermeres locals, a més durant els primers mesos estem trucant nosaltres mateixes a les noies i fem un seguiment semestral presencial amb aquestes noies per veure com va la implantació de la copa.
Tota donació suma!
Amb 5 euros contribueixes a una part del kit d'higiene.
Amb 15 euros contribueixes a gran del kit d'higiene.
Amb 25 euros podem comprar un kit d'higiene completa.
Amb 50 euros proveïrem una aula amb llibres sobre el tema.
Amb 100 euros  dónes suport a tres dones joves.
Amb 200 euros subministrarem als mestres amb Kits d'higiene.
Amb 1000 euros patrocines una classe sencera.
A què destinem les vostres donacions? 8.000 ???
Salaris pel personal nepalès: 2.147,83 ???
Materials per impartir els diferents tallers 1.056,04 ???
Alimentació i Permisos: 1.565,21 ???
Transport, Visat, Assegurança mèdica: 1.977,70 ???
Miscel·lani: 674,54 ???
Això és un total de 7.421,32 per pujar la primera vegada si tot va sobre rodes (cosa que al Nepal, sabem que no serà així). Afegim 578,68 euros per a imprevistos que, al Nepal, segur que hi haurà.
Què farem si superem la meta?
Això és només el pressupost per el més bàsic que necessitem. Si superem la meta, els diners serviran ja per al segon viatge al setembre per veure com van les nenes amb les copes, a més d'assegurar que puguem tenir almenys part del pressupost necessari per a la campanya de seguiment i posteriors fases del projecte que, cal recordar, és a llarg termini.
Podrem comprar pestells per reparar les latrines i fer-les més segures per a les nenes i podrem apropar-nos fins Jumla i Mugu a fer els contactes per a l'any que vinent.
La vostra ajuda és vital per permetre'ns, d'entrada, la implantació de la primera part d'aquest projecte i, esperem, el seu desenvolupament a mitjà i llarg termini. Gràcies per endavant!
Més informació:
Pàgina del projecte: http://beartsy.org/ca/rato-baltin-project-chhaupadi-projecte-galleda-vermella/
??ltimes Noticies sobre el terreny: http://beartsy.org/ca/category/noticies/
Web: http://beartsy.org/ca
Facebook: https://www.facebook.com/beartsyNGO/
Vídeo en Català: https://youtu.be/PE8rjolaNcw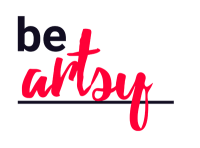 be artsy es una asociación sin ánimo de lucro centrada en el desarrollo de proyectos creativos con el objetivo de proporcionar formación y experiencias a comunidades que, de otro modo, no tendrían acceso a ello. Nuestra intención es proporcionar a dichas comunidades (por medio de actividades artísticas y creativas) herramientas para mejorar la comunicación y abrir espacios a la reflexión crítica con tal de efectuar aquellos cambios internos que crean necesarios.

En resumen, nuestra intención es ayudar a las comunidades locales a través de la expresión artística con especial énfasis en las mujeres y aquellos temas que más les atañen. Es por este motivo que el proyecto que estamos llevando a cabo en la actualidad, el proyecto Rato Baltin, se centra en los temas de la menstruación e higiene en las comunidades rurales del Oeste del Nepal.
---

be artsy és una associació sense ànim de lucre centrada en desenvolupar projectes creatius amb l'objectiu de proporcionar formació i experiències a comunitats que, d'altra manera, no hi tindrien accés. La nostra intenció és proporcionar a aquestes comunitats (a través d'activitats artístiques i creatives) eines per a millorar la comunicació i donar espai a la reflexió crítica per tal d'efectuar aquells canvis interns que creguin necessaris.
És a dir, pretenem ajudar les comunitats locals a través de l'art, posant especial èmfasi en les dones i aquells temes que més les afecten. És per això que el projecte que estem portant a terme en l'actualitat, el projecte Rato Baltin, es centra en els temes de la menstruació i higiene a les comunitats rurals de l'oest del Nepal.
---
be artsy is a non-profit organisation developing creativity projects with the aim of providing different experiences and training oportunities to communities which would otherwise not be able to access them. We do not aim to only teach art just for the sake of art itself, but we also intend to provide communities with the tools to improve communication and effect the changes within they deem necessary.

In a nutshell, we wish to empower local communities through art with a special emphasis on women. Hence, our current emphasis, with the Rato Baltin Project, on the topic of menstruation and hygienic care through the Chhaupadi project in Nepal.