To benefit
Amics del Nepal
Category
Salud
Igualdad de genero
Educación
Infancia
Jóvenes
Cooperación internacional
Medio ambiente
Amics del Nepal es una ONGD que lleva más de 20 años trabajando para mejorar la calidad de vida de los niños, las mujeres y otros colectivos desfavorecidos en Nepal. Para ello, desde hace unos años, además de la gestión de varios centros de acogida repartidos por todo el país, llevan a cabo proyectos comunitarios en Katmandú, Bhimphedi (pequeña localidad a 3 horas de la capital) y otras comunidades.
El 25 de abril de 2015, un seísmo de magnitud 7,9 grados en la escala de Richter sacudió el país. Éste ha sido el terremoto más grave que ha sufrido el país nepalí desde el acontecido en 1934. Posteriormente, el 12 de mayo de 2015, otro terremoto asoló Nepal. El balance es de más de 10.000 víctimas, 20.000 heridos y numerosos e importantes daños materiales en una población que ya de por sí figuraba entre las más pobres del planeta, con in Índice de Desarrollo Humano (IDH) situado en el número 145 de 187 países el año 2014.
Conjuntamente, estas condiciones han provocado una crisis humanitaria que se traduce en 9,5 millones de personas (un cuarto de la población de Nepal) requiriendo asistencia humanitaria, 2,8 millones de desplazados internos y 1,4 millones con necesidad de alimento. En consecuencia, aún hoy se está produciendo una gran respuesta internacional que se traduce en el envío de alimentos, equipos de búsqueda y rescate, y la puesta en marcha de proyectos para ayudar a normalizar la situación en el país.
Los niños y adolescentes representan la parte de la población más vulnerable a las consecuencias de estos tipos de desastres naturales. En consecuencia, y como se ha observado en varias catástrofes naturales durante las últimas décadas, un evento traumático como es la vivencia de un terremoto de gran magnitud puede conllevar alteraciones en la salud mental de dichos niños y la aparición recurrente de síndromes como el Trastorno por Estrés Post Traumático (TEPT).
Este trastorno se caracteriza por síntomas que perturban las actividades diarias de la población infantil y adolescente. Entre ellos, destacan la reviviscencia de los hechos traumáticos, favoreciendo un estado de ansiedad permanente que impide la conciliación del sueño; la aparición de conductas evitativas (de personas y/o lugares) relacionados con el incidente; así como una reducción de la capacidad de concentración, afectándose de forma directa su rendimiento escolar.
Por todo ello, de julio a septiembre de este año ponemos en marcha junto a Amics del Nepal una campaña para estudiar la presencia de TEPT entre los niños y adolescentes del Nepal: nuestro equipo desarrollará actividades de diagnóstico del síndrome, así como también llevará a cabo talleres para saber identificar el problema, no tener miedo de admitirlo, enfrentarse al trastorno y normalizar la situación en la escuela KEBS (Kumari English Boarding School) en Katmandú. Además, se elaborará un registro completo de la situación de las familias de los niños, así como del estado de sus casas, para saber qué intervenciones son las más adecuadas para realizar.
Contamos con todos vosotros para recaudar fondos de manera colectiva con el objetivo de cubrir los gastos intrínsecos que conlleva el proyecto, como instrumentos para la evaluación médica, material para la realización de los talleres, gastos que se inviertan en las necesidades inmediatas de la población atendida, así como otros gastos logísticos y de soporte durante el proyecto. De este modo, el equipo de Amics del Nepal será capaz de ofrecer la ayuda que la comunidad nepalí necesita especialmente en estos momentos. Contribuyamos entre todos a que los niños de Nepal puedan seguir ofreciendo sonrisas sin miedo al futuro.
Gracias a todos y a todas!
Podáis seguir el transcurso del proyecto en: https://www.facebook.com/amicsnepal2015
--------------------------------------
Amics del Nepal is an NGO that has been working for more than 20 years to improve the life quality of children, women and other disadvantaged communities in Nepal. More recently, besides having a number of reception centers spread throughout the country, they are carrying out different humanitarian projects in Kathmandu, Bhimphedi (small locality 3 hours far from the capital) and other communities.
On April 25th 2015, a magnitude 7.9 earthquake on the Richter scale shook the country, being the most serious earthquake suffered in Nepal since 1934. Later, on May 12th 2015, another earthquake devastated the country. The balance accounts for 10,000 victims, 20,000 injured people and several important material damages, affecting a population that it is already one of the poorest worldwide, with an Human Development Index (HDI) of about 145 out of 187 countries in 2014.
Such conditions have aroused a considerable humanitarian crisis which is translated into 9.5-million people (a quarter of the population of Nepal) in need of sanitary assistance, 2.8-million of internally displaced people and 1.4-million people in need for food. Consequently, still today a massive international response is taking place, providing food delivery and search and rescue teams, and launching projects to help normalizing the situation in Nepal.
Children and adolescents are the most vulnerable population groups to the consequences of such kind of natural disasters. Thus, as it has already been observed after other catastrophes in the last decades, experiencing a traumatic event such as a high-magnitude earthquake can lead to mental health alterations and the onset of Post-Traumatic Stress Disorders (PTSD).
The PTSD is characterizes by a number of symptoms that disrupt the daily activities of the infant and adolescent population. These include the reviviscence of the traumatic events, favoring a permanent state of anxiety that causes poor sleep; the emergence of evasive behaviors (to both people and/or places) related to the incident; as well as a lack of concentration, thus directly affecting their scholar performance.
In view of these circumstances, and along with Amics del Nepal, we are going to set up a project to study the presence of PTSD within the infant and adolescent population of Nepal, from July to September 2015. Our team will develop several activities in a school of Kathmandu (KEBS, Kumari English Boarding School) in order to diagnose the disorder and help the children identify and deal with the problem. In addition, we are going to make a complete record of the situation of the children's families, as well as of the state of their houses, aiming to know about its needs and the most necessary interventions to do.
We count on all of you to collectively raise funds in order to cover the intrinsic expenses of the project, such as medical evaluation tools, material for therapeutical workshops that will be carried out with the children, possible expenditure resulting from immediate needs of the attended population, and other logistic and supporting expenses of the project. Thereby, the team of Amics del Nepal will be able to offer a helping hand to the community of Nepal, specially now. Let us all contribute that the children of Nepal smile to the future without fear.
Thank you all!
You can follow the course of the project on: https://www.facebook.com/amicsnepal2015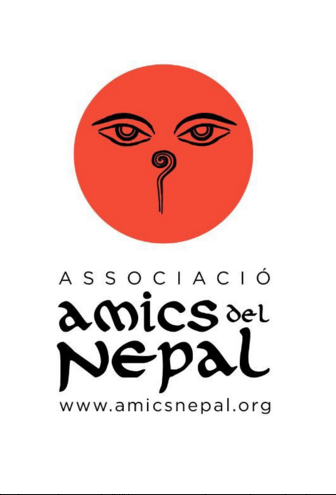 Amics del Nepal treballa per millorar les condicions de vida dels infants, joves, dones i altres col·lectius desfavorits del Nepal, en el camp de la salut, l'educació i el desenvolupament comunitari en el marc de sostenibilitat i respecte a la cultura nepalesa.