Your contribution has tax benefits of up to 80%
Somos un grupo de jóvenes universitarios que este mes de Enero vamos como voluntarios a una residencia de estudiantes en Mbackombel, Senegal. Daremos clases de refuerzo a alumnos de secundaria y organizaremos actividades para los más pequeños. Estaremos adjuntos a una residencia donde conviven los diez mejores alumnos de cada promoción de primaria, a los cuales se les ha proporcionado una beca para estudiar. Vuestras aportaciones contribuirán a las becas y la construcción de nuevos proyectos de la fundación.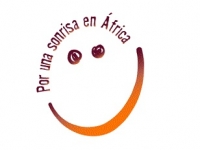 La Fundación Por una Sonrisa en Africa actua desde 2002 en diferentes poblados de Senegal (Mbackombel, Nianiar, Luly Benteigne), y en la ciudad de Mbour. con el fin de colaborar al desarrollo sostenido y no traumático de esta zona. Proyectos de escolarización, sanidad y medioambiente, son el eje principal de nuestras actividades. Para la consecución, buen fin y sostenimiento de todo ello necesitamos de la colaboración de personas como tú a través de afiliaciones y/o donativos.
Todos los proyectos son controlados por Mario Llonch y Asun Fiochi ya que conviven con ellos una media de seis meses al año.