Category
Investigación científica
Cáncer
Infancia
Deporte inclusivo
Mia comes from Benasque, a small village in the middle of the Spanish Pyrenees. Her family is very active - her mum is a cross-country ski coach, her dad works for the Spanish mountain rescue forces, and her uncle is a pro cyclist. Mia is just 2 years old, but she and her older brother Nel, are already very used to traveling with their parents in a caravan for all kinds of outdoor adventures: skiing, climbing, cycling, hiking... This all changed last winter when Mia got diagnosed with Leukemia.
We are four women - Jo, Guayén, Natalia and Petra - who spend many hours riding our bikes. As cliché as it may sound - biking gives us freedom. It doesn't matter if we go for a short ride in the forest nearby or ride across the country, the feeling is always there. When we heard about Mia, we were just planning our yearly bikepacking trip from Kiruna (Arctic Circle) to Stockholm. The route is over 2000km of gravel roads. As we think that every kid deserves to find their hobby and get to feel this freedom we do when biking, we decided to support the ASPANOA organization that has supported Mia's family when they most needed it.
We will be riding every day and posting an update on how many kilometers we have ridden every day. We hope that you would like to support the project of giving the kids with leukemia a better future and that you will donate a few euros/Swedish crowns to ASPANOA: link
We aim to raise 2 Euro (20 SEK) for every kilometer we ride. Help us reach the goal!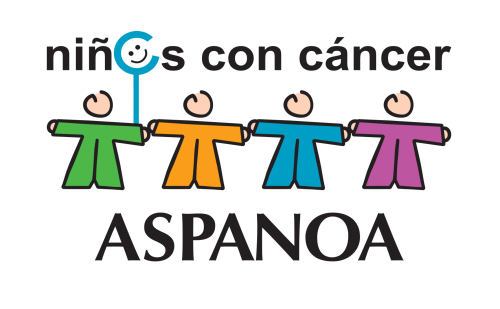 Aspanoa es la asociación que atiende a los niños con cáncer de Aragón, apoya a sus familias e impulsa la investigación contra el cáncer infantil en la Comunidad.
Donators
(177)
Anonymous
Hidden donation
772 days ago
Celine Haikal
Hidden donation
772 days ago
Angeles
Hidden donation
773 days ago
Anonymous
Hidden donation
775 days ago
Anonymous
Hidden donation
775 days ago
Vicente
Hidden donation
775 days ago
Mur Plana
Hidden donation
776 days ago
Nathalie
Hidden donation
777 days ago
Ricardo
Hidden donation
777 days ago
Carbonbreaker
Hidden donation
778 days ago
LMinchot
Hidden donation
778 days ago
Hidden donation
778 days ago
Eva
Hidden donation
778 days ago
Ramon
Hidden donation
778 days ago
Anonymous
Hidden donation
779 days ago