Category
Investigación científica
Enfermedad mental
Salud
My mother suffers from a devastatingly aggressive form of Alzheimer's disease and back in 2018 I first collaborated with the Foundation Pasqual Maragall to try and raise funds and awareness for Alzheimer's prevention research through my ultra-trail running effort in Cappadocia (Turkey). Now once again I ask you to support me, my friend Afonso Portugal and the foundation in raising funds for research into the prevention, and hopefully one day help cure the scourge of Alzheimer´s and related dementias. To this purpose this coming Friday March 5th, Afonso (in Vitória, Brazil) and I (in Barcelona, Spain) will be participating in a challenge set up by former special forces superman and ultra-athlete David Goggins.
Goggins' difficult challenge, also called "4x4x48" consists of running 4 miles (~6.5 km) every 4 hours for 48 hours (for a total of 48 miles/77 kms). We would be starting it on Friday evening (early afternoon in Brazil) and finish on Sunday.
POST-CHALLENGE UPDATE! :
Yesterday at around 11:15AM I completed the Goggins challenge with an eight-miler having run more than 4 miles on every one of the 12 stages of the challenge. I ended up with a little over 90 km in less than 48h, more than I would have expected! Afonso also brilliantly completed the challenge from Brazil! We are both very thankful to all those that have supported our cause both financially and/or by motivating/spurring us on throughout the event! We are very grateful and feel very humbled by all the kindness!
Our primary goal for now will be to raise 768 euro (4x4x48!) and we will keep the crowdfunding open until March 17th which marks the "one-year anniversary" of my daily exercise streak (also to raise awareness to Alzheimer's disease). I have basically not taken any rest days since March 17th 2020 the day after the start date of the first and strict Spanish "stay-at-home" Covid-19 curfew/lockdown. In these last nearly 12 months I have run 255 times for 4,405 km; completed 71 home-based HIIT sessions; 61 strength-training (gym/home) sessions and 3 mountain hikes.
March also marks the fourth-year anniversary of eliminating all animal products from my diet #govegan #plantstrong
Thanks a lot in advance to everyone who's able to support us in this hugely important cause for me, and to David Goggins for setting up this unique challenge in times of Covid-19. Afonso and I will be posting some photos of our efforts through our social media to keep you all up-to-date:
https://twitter.com/FranciscoCmar10;
https://www.instagram.com/plantfueledeagle
https://www.instagram.com/afonsoportugal
https://www.strava.com/athletes/39069303
"Consuetudine levior est labor". (Habit makes any effort light)
For all those who are (especially) in the United States I highly recommend you also follow and support the amazing work of Drs. Ayesha & Dean Sherzai who are a potent and extremely qualifed voice in the world of Alzheimer's prevention.
#endALZ💚 #athletesagainstalzheimers #plantpoweredathlete🥦 #stayhard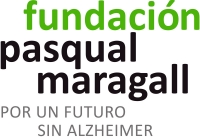 VIVIMOS MÁS, PERO TAMBIÉN QUEREMOS VIVIR MEJOR
En la Fundación Pasqual Maragall soñamos con un futuro sin Alzheimer en el que hacernos mayores sea una etapa más de la vida, con plenitud para disfrutarla. Trabajamos para vencer a esta enfermedad y conseguir un futuro en el que el envejecimiento esté asociado a experiencias positivas.
Estamos convencidos de que solo con más y mejor investigación seremos capaces de conseguirlo. ¿Nos ayudas?