I am attempting this challenge to push myself outside my comfort zone. But also to spread awareness and raise funds for something so current, close and very important to me.
As the descendant of migrants to Europe, I am privileged to have been raised in 'the West' and due to the sacrifices of my grandparents and parents, to be British citizen. I can live and travel pretty much anywhere in the world because of this.
In recent years, due to politics, poverty and war / violence, many people are fleeing their homes and risking their lives in an attempt to reach safety and opportunity in Europe. They are being abused, tortured and even enslaved along the way. After enduring such horrors, they are then met with hostiility from European governments and are left to drown at sea.
"Open Arms is a non-profit organization whose main mission is to protect those who try to reach Europe by fleeing war, persecution or poverty with their presence at sea. Born from a lifeguard and marine rescue company with extensive experience on the Spanish coast.
WE GIVE VOICE TO THE MEDITERRANEAN
All those lives we rescue in the Mediterranean are not numbers, they are people with a story and a voice.
They are #VoicesForHope. " Find out more: https://www.openarms.es/en/who-are-we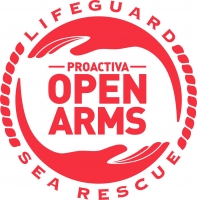 Organización sin ánimo de lucro creada para realizar tareas de salvamento y socorrismo en la llegada de refugiados a las costas griegas.