Category
Salud
Educación
Cooperación internacional
​​​​​​Reto de futuro | Future Challenge
La comunidad necesita ampliar el dispensario. Por un lado construyendo un nuevo Laboratorio y por otro creando un espacio adecuado para poder asistir a los pacientes de sida. Nos sumamos a su reto añadiendo el de atender los casos de sarna de la población. El reto de Hands for Malawi, la obra social de Martiderm en Malawi, es curar la sarna con medicación fabricada in situ y poder hacerlo de manera continuada formando al personal local.
Gracias a la cooperación con Active Africa esperamos sumar los dos retos para que sus beneficios no solo sumen sino que se multipliquen como ocurre siempre que se consigue trabajar con equipos complementarios y unidos para el bien común.
The community needed to expand the clinic. They did this by building a new laboratory and creating a space to help Aids patients. We signed up to the challenge, adding care for scabies cases amongst the population. The challenge for Hands for Malawi, MartiDerm's charity in the country, is to cure scabies with medication made on-site and be able to do so on a continuous basis by training local personnel.
Thanks to the cooperation with Active Africa, we hope to join the two challenges together to not only add their benefits but multiply them, as so often happens when complementary teams join forces for the common good.
Chezi es una población situada en el Distrito de Dowa en el centro de Malawi. En él se encuentra St. Mary´s Rehabilitation Center. El proyecto nació hace 26 años con un centro de atención a desnutridos. A continuación se creó un orfanato. Con el paso del tiempo se han ido llevando a cabo muchos proyectos que benefician a los ancianos, mujeres y población más desfavorecida de la zona.
Chezi is a city in the Dowa district in the centre of Malawi, home to St. Mary´s Rehabilitation Center. The project began 26 years ago with a malnutrition support facility, which was followed later on by an orphanage. Over the years, many projects have been implemented in benefit of the elderly, women and the neediest in the area.
Caso de Exito | Case Study
El trabajo continuado de una comunidad al servicio de la poblacion durante más de 25 años ha hecho posible que una zona rural sin recursos tenga ahora un centro de atención médica modélico en el país que atiende cada año a unas 3.000 personas.
The ongoing work of a community at the service of the people for over 25 years made it possible for a rural area with no resources to now have a medical centre that is a national benchmark, and which attends around 3,000 people every year.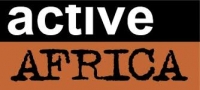 Active Africa es una ONGD, independiente y sin ánimo de lucro, creada en el año 2004 en Barcelona, que ejecuta proyectos de cooperación al desarrollo en las zonas rurales más pobres de Malawi y de Kenya. La misión principal de Active Africa es mejorar la educación, promover la igualdad de género, proteger a la infancia y dar apoyo a su sistema sanitario. Construimos escuelas, centros de formación, dispensarios médicos, guarderías, etc. Concedemos becas; desarrollamos programas de prevención y atención a enfermos de SIDA y a sus familias…etc
Active Africa is an independent non-profit created in Barcelona in 2004 which implements development aid projects in the poorest rural areas of Malawi and Kenya. Our core mission as an NGO is to improve education, promote gender equality, protect children and support the local health system. We build schools, training facilities, health clinics, crèches and more. We award scholarships, develop prevention and care programmes for people with Aids and their families, etc.