Category
Salud
Igualdad de genero
Cooperación internacional
Derechos Humanos
Help us to start up our new project! Thanks to the call Viña Ardanza Solidario 2022 of the company Rioja Alta S.A., we have obtained funding to carry out a very promising and exciting project.
Moringa is a very productive, versatile and, most importantly, nutritious tree. Its leaves, seeds, branches and even its roots can be consumed, and are very rich in vitamins and minerals. In particular, it can help to improve iron deficiency anaemia due to its high iron content. It can also serve as a raw material for further processed products such as dry leaf powder, high quality oils, livestock feed and fertilisers. Tree plantations also promote soil stability and help to alleviate deforestation and aridification.
On our upcoming trip to Senegal, we will work with our partner to set up three moringa plantations in Nguéniène and will conduct professional training and awareness-raising activities to highlight the importance of a healthy diet. In three months, the harvest will begin, and with it two very important processes that will improve the lives of the women we work with: the transformation of the moringa and its subsequent commercialisation through a new cooperative. This project will bring nutritious food to the community while providing a livelihood for the women of Nguéniène. After a couple of years, the project will be self-sustainable and will allow families in this region to have a continuous income.
Now more than ever, we need your help! The funding we have received covers 80% of the project, but Cultivalia Senegaal will finance the remaining 20%. Our resources are very limited, and we need a boost so that we don't have to slow down the other projects we have underway, while we give energy to this new project.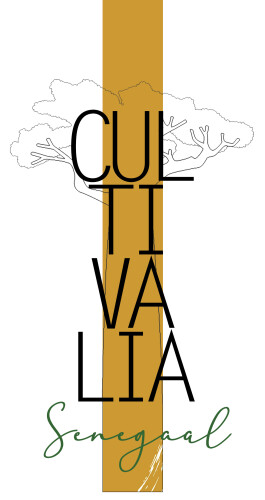 Cultivalia Senegaal es una joven asociación sin ánimo de lucro que trabaja en cooperación internacional, y que actualmente destina el 100% del presupuesto recaudado a la realización de proyectos en el terreno.
Cultivalia Senegaal trabaja para que las comunidades rurales más desfavorecidas de Senegal mejoren su calidad de vida gracias al acceso a una dieta equilibrada, a través de una agricultura y ganaderia sostenible y productiva.
Para ello, trabaja en tres ejes estratégicos: diversificación de cultivos, modernización y tecnificación de la agricultura y formación en nutrición y agricultura a las comunidades rurales.
Cultivalia Senegaal cree que todos los agentes de las sociedad deben implicarse en combatir las desigualdades e incrementar la seguridad alimentaria de los colectivos más desfavorecidos. Por esta razón, tratan de implicar a centros de investigación, empresas y universidades en sus proyectos, tanto a nivel institucional como individual.