De la mano de la organización local, Mera Parivar, Streets of India trabaja en Gurgaon
(Haryana, India) para proporcionar una educación de calidad a 300 niños de familias sin
recursos. En Gurgaon, ciudad limítrofe con Nueva Delhi, se aglutinan numerosos barrios de
chabolas donde viven miles de familias inmigrantes venidas de otras zonas de la India en busca
de oportunidades. Los niños y niñas de estas familias sufren un alto índice de fracaso escolar,
ya que en sus casas no pueden apoyarles en los estudios. Por este motivo, Mera Parivar y
Streets of India, ofrecen clases de refuerzo y de primera alfabetización a aquellos niños y niñas
con dificultades escolares y familiares.
En este caso, la ayuda proporcionada se destinará a adquirir algo muy valioso para ellos, que
les ayudará en su día a día escolar: un set de libros escolares y un uniforme.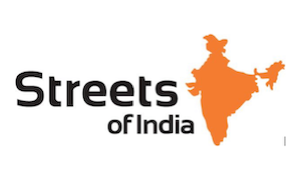 Somos una ONG de desarrollo cuyo objetivo es la mejora de las condiciones de vida de niños, mujeres y enfermos en situación de vulnerabilidad. Para ello desarrollamos proyectos en colaboración con contrapartes locales indias. Nuestras áreas de trabajo se centra en el sustento nutricional, asistencia sanitaria, educación, restauración de estructuras, medioambiente, discapacidad y mujer.