"Reto in memoriam de Luisma, IMPARABLE que falleció de leucemia y trabajador de DELL Technologies España"
Desde DELL lanzamos esta campaña solidaria promovida por True Ability para ser más Imparables que nunca. Una vez más, queremos posicionarnos como una empresa comprometida como marca y ante el compromiso de nuestros trabajadores.
Ser una empresa IMPARABLE nos permite contribuir a salvar vidas apostando siempre por:
La importancia de la investigación científica
Que la leucemia y el resto de las enfermedades oncológicas de la sangre sean cien por cien curables para todos y en todos los casos
Sumar fuerzas y recursos con objetivos y valores compartidos ante una causa que nos ha tocado de cerca.
Este reto, es un homenaje a un Imparable que ya no está a nuestro lado, ¡por ello os pedimos ayuda para conseguir nuestro objetivo!
El motor de nuestra empresa son las PERSONAS que la forman y éstas, juntas, pueden llegar a cumplir cualquier objetivo.
Desde DELL queremos colaborar con recaudando fondos para El Instituto de Investigación contra la leucemia Josep Carreras, concretamente para Dr. Jordi Petriz "Maestro Jeday", su equipo de " jóvenes padawans" Laura, Jorge, Ángel y Marc, que con cuyo proyecto la "Citometría de flujo", acaban de demostrar que con un láser verde (sables láser contra la leucemia) pueden detectar unas células muy importantes de la médula ósea que son fundamentales para un trasplante de médula.
Gracias a este descubrimiento se ha podido realizar con éxito el recuento de las células madre que contiene el cordón umbilical, y de esta manera reducir los efectos secundarios de los tratamientos y curar la leucemia en algunos casos.
¿Nos ayudáis a conseguirlo? Sin vosotros no podremos alcanzar nuestro objetivo.
¡Os necesitamos! Y ... recuerda May DELL force be with you!!
............................................................................................
"Challenge in memoriam de Luisma, UNSTOPPABLE agaisnt leukaeimia, who worked at DELL Technology"
True Ability, a Dell Employee Resource Group, is launching this campaign to get as unstoppable as ever. As Dell team members, we want to position our company as a committed brand in our society.
Being an unstoppable company enables us to contribute to life saving betting on:
Scientific research
Having a cure for Leukemia and all blood oncologic diseases, in all cases and for everyone
Contributing by adding efforts and resources, with shared values to this cause that has impacted us
This challenge, is a humble tribute to one unstoppable individual, LuisMa, that it is no longer with us, that's why we are asking for your help in order to get to our goal!
The engine that moves our company is the PEOPLE, and we believe that as team we can reach any goal.
As Dell Spain we want to contribute to this fight by rising founds for the Josep Carreras Leukemia Research Institute, especially for Dr.Jordi Petriz, "Jedi Master", and his team of young padawans Laura, Jorge, Angel and Marc that with their project on flow cytometry, have demonstrated that with a green laser (Laser Swords against Leukemia) they are able to better detect which are the most important cell on the bone marrow to proceed with transplants.
Thanks to this finding, an accurate count on stem cells contained on the umbilical cord was able to be done, having as a result lesser side effects on Leukemia treatments and in some cases even curing the Leukemia itself.
Would you help us to reach this goal? We need you!
May the force be with you!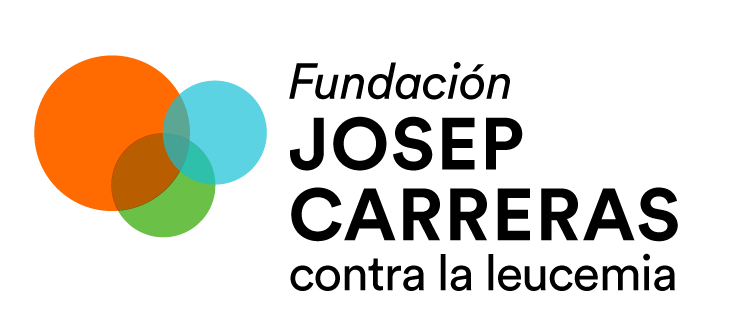 La Fundación Josep Carreras lucha contra la leucemia a través de 4 grandes áreas de actividad: la búsqueda de donantes voluntarios de médula ósea para pacientes que no disponen de un donante entre sus familiares; la investigación científica; el apoyo para la mejora de las infraestructuras hospitalarias y los servicios sociales a pacientes.