Category
Investigación científica
Salud
From November 28 to December 8
Where and when you decide
Training and educational webinars
The Hospital del Mar (Parc de Salut Mar), the Fundación Amics del Hospital del Mar and the La Mar de Saludable program have been conducting the Nordic Walking Marina Walktrail for 5 years to raise funds for research at the Hospital del Mar.
This year, due to the pandemic we are suffering, the VI Marina Walktrail Nordic Walking will be held virtually and for the benefit of the fight against COVID19.
Sign up to add kilometers against COVID19. We need to join forces to advance in the investigation of COVID19, and thus improve the quality and life expectancy of people affected by the disease.
We propose the following contributions:
€ 5 = 5 km
€ 10 = 10 km
€ 25 = 25 km
€ 100 = 100 km
In this edition, we will raffle sports equipment and other surprises among all participants.
You can buy km's for you, for your family, for your friends ...
Tell us how you will do the Marina Walktrail and post your images on social networks with the hastags #MarinaWalkTrail2020 #EnMarxaContraLaCOVID19. Join us!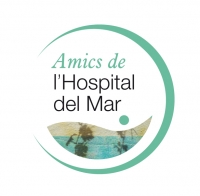 La Fundació Amics de l'Hospital del Mar la formem professionals de l'Hospital del Mar i del Parc de Salut Mar, antics treballadors, pacients agraïts, voluntaris, entitats i persones de la societat civil compromeses amb la millora del benestar físic, emocional i social dels pacients i de les seves famílies.
La nostra missió és aconseguir la col·laboració de ciutadans, empreses i entitats de la societat civil, per tal de contribuir a l'excel·lència en l'atenció a la salut de les persones.