The team at Marfeel are proud to be raising money for Hospital clinic in Barcelona and the courageous staff working during the COVID-19 pandemic.

As soon as we reach 50% of our goal, Marfeel will match all donations to double the total raised and help support the people at the frontline of this crisis.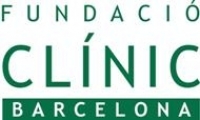 És una fundació privada sense ànim de lucre constituïda l'any 1989 per l'Hospital Clínic de Barcelona i la Universitat de Barcelona. Té com a missió principal oferir suport administratiu als investigadors de l'Hospital Clínic Barcelona / IDIBAPS en la gestió, el desenvolupament i la justificació de la seva activitat científica.
El seu objectiu és contribuir a millorar la salut i la qualitat de vida de la població a través de l'eficiència, la professionalitat, un treball responsable i una orientació científica i social.