Category
Educación
Ayuda humanitaria
Infancia
Derechos Humanos
Yemen has been living a war for more than 7 years and has become, according to UN data, the biggest humanitarian emergency in the world and the biggest famine on the planet in the last 100 years. More than 14 million people have nothing to eat and 24 million are in urgent need of help.
The BREAKFAST TO EDUCATE AND PROTECT IN YEMEN project consists of providing a full breakfast of bread, milk, egg/ tuna/cheese and fresh fruit EVERY DAY to 1,590 girls and boys in 3 schools in Sana'a, the capital of Yemen. We prevent families from taking them out of school and giving them in marriage because they cannot feed them, we also prevent the very high level of sexual violence for them in the streets or if they are left alone at home, and in the case of the boys, we prevent them from being kidnapped when they beg in the streets or sell anything, to take them to fight as child soldiers (or child bombers, sex slaves...).
With the project we feed them, we guarantee their education and we protect them. In this challenge we are going to try to achieve the cost of 2 months of our school Nº3 (281 girls and boys).
Girls in countries at war are especially vulnerable to child marriage. In Yemen before the war child marriage had decreased a lot, in 2013 it was at 17.2% thanks to the hard work of many organizations. Now it has skyrocketed because of the famine. 72% are married before the age of 18, 52% before the age of 15.
When families are very poor and cannot feed them, these girls are often given in marriage with the mistaken idea that the other family will feed them. In reality, what happens is that the one who marries the girl is usually an older man, who gives in exchange a goat, a cow or some money.... The girl's life becomes a hell of abuses, rapes, early pregnancies... besides becoming the slave in the husband's home.
The option of putting the girls on the street to beg or leaving them at home alone if the adults try to go out to sell something, generates a very high probability that the girl will be kidnapped, raped.... Sexual violence in the country is very high, and girls are especially vulnerable.
In the case of boys, if they are begging in the streets, which is very common if they are not in school because their families have nothing to eat and have sent them to beg, the militias recruit them and take them to fight. The number of child soldiers in Yemen has also skyrocketed because of the war (more than 3,000 are currently registered), and both sides are using them.
The project started in 2018, when a teacher, faced with the situation asked us for help. Fewer and fewer girls were going to school, and we thought that, if the school provided some food, families would make an effort to take them. With a pediatrician we decided on the food to give each day and started. Initially more than 120 girls were missing, but as soon as the project started, within a few months all the places were full. Following the success, we started in a 2nd school in 2019 and the result was overwhelming again so in August 2021 we started in a 3rd school.
In TOTAL the project FEEDS, EDUCATES and PROTECTS 1,590 children EVERY DAY.
Breakfast for 1 child/1 day=0.50 cents €/day.
TOTAL EVERY MONTH for the 3 schools: 17.490 €/month (now, with the increase in the price of cereal due to the war in Ukraine, the sack of flour in Yemen has gone from 22 € to 66 €, so the project will be even more expensive).
WITH THIS CHALLENGE WE WILL TRY TO ACHIEVE THE COST OF 2 MONTHS OF SCHOOL 3, for its maintenance (281 girls and boys): 6,182 euros.
If we manage to win the 1,500€ prize that #T2M awards, we will need 4,682€ to reach the goal!!!! We need you!!!
Here is a video of one of the distributions in school 3. It helps a lot to reflect on the value given to things in different parts of the world. Look at their faces when they touch oranges and eggs....
https://www.youtube.com/watch?v=JNWF7czr2x0
WE FEED, EDUCATE AND PROTECT. Can you help us?
More information about the project on our website
Thanks!!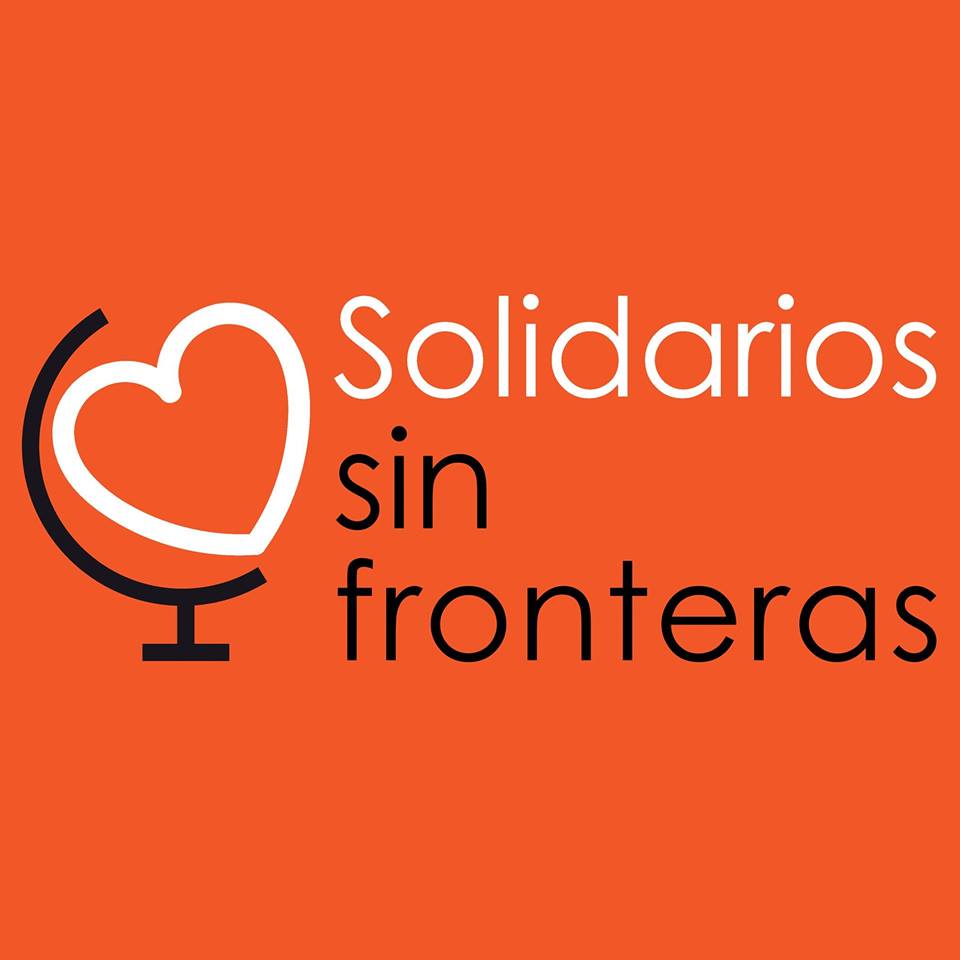 SOLIDARIOS SIN FRONTERAS somos una Organización Humanitaria (ONG), sin ánimo de lucro, 100% de voluntariado, laica e independiente, que ofrecemos ayuda humanitaria directa y cooperación al desarrollo en YEMEN, la mayor emergencia humanitaria del planeta actualmente.
Somos la única ONG creada en España, que trabaja en Yemen (las pocas que hay son mayoritariamente internacionales pero no originarias de España), y trabajamos proporcionando asistencia de emergencia (comida, agua, mantas y productos de higiene) a las familias yemeníes, especialmente a las formadas por mujeres y niñxs desplazados de sus hogares por los bombardeos.
También damos alimentación diaria en escuelas con el objetivo de que las familias lleven a sus hij@s y garantizar su educación y su protección ante el matrimonio infantil, y ante el reclutamiento como soldados.

Nos hacemos cargos de menores de 5 años con desnutrición o altaísimas probabilidades de sufrirla, hasta su recuperación: leche infantil, cereales, pañales, medicinas, pediatra...
Por último, proporcionamos cemento para la reconstrucción de casas y perforación de pozos en la isla de Socotra, que fue arrasada por dos ciclones al inicio de la guerra.
TODAS LAS PERSONAS QUE INTEGRAMOS SOLIDARIOS SIN FRONTERAS SOMOS VOLUNTARIAS
CÓMO TRABAJAMOS
Debido al bloqueo que sufre YEMEN no es posible el envío de ayuda humanitaria desde el exterior. Por ello, la única vía es lograr desde España los fondos necesarios para nuestros proyectos y hacer llegar el dinero mensualmente al equipo yemení para que compren las cajas de comida, los depósitos de agua, las mantas, el material de higiene, el cemento, los desayuno para l@s niñ@s...De esta forma también contribuimos a mejorar la economía local, devastada por la guerra.
Desde Yemen nos envían las facturas y fotografían el trabajo que llevan a cabo: cada familia con el pack de alimentación y las mantas que recibe, cada relleno semanal de los depósitos de agua, el desayuno diario en la escuela, la compra y distribución del cemento y cada casa o pozo construidos. Las imágenes se suben a nuestra redes sociales y a la web, para mostrar a qué se destina todo el dinero de las donaciones.
TODOS LOS INGRESOS QUE SE RECIBEN SE DESTINAN A YEMEN