Category
Igualdad de genero
Ayuda humanitaria
Infancia
Derechos Humanos
Asha Nepal Shelters (Kathmandu) may be forced to close as a result of the pandemic. Over 30 girls, survivors of sex trafficking networks, are at risk of losing their homes. We must not let them return to the viscous cycle of exploitation, suffering and poverty. Will you help?
GIRL SURVIVORS OF SEX TRAFFICKING
The charity Fundación Solidaria TAI has been working with a local counterpart Asha Nepal on its programme to protect girls and women rescued from sex trafficking since the end of 2016. Asha Nepal provides the medical and psychological care needed by survivors suffering from sexually transmitted diseases and severe psychological consequences resulting from abuse.
To date, over 100 girls and young people receive schooling and job orientation through ASHA Nepal's projects in the Kathmandu Valley. Also, work is being done to safely reintegrate them with their families of origin, so survivors can normalize their lives under the best possible conditions. However, more than 50% of girls in Asha Nepal do not have a family to return to, so the NGO is their only home, their only family.
Why do they need emergency help? The Covid-19 crisis has put the Asha Nepal shelters at risk and they need funding as soon as possible. The shelters could be forced to close by the 31st of July, and 33 girls who survived sex trafficking networks could lose their homes.
We must not let them return to the viscous cycle of exploitation, suffering and poverty. Their childhood was stolen and now Covid-19 could make them homeless. We will not let it happen
WHY SUPPORT ASHA NEPAL?
With your support you will be helping Asha Nepal's projects continue.
Maintain shelters providing homes and support to 33 girls and young people who have been victims of extreme violence.
Support the education and vocational training of over 100 girls rescued from sex trafficking.
Provide comprehensive support to more than 90 families in the survivors' communities.
Prevent new cases of sex trafficking through awareness-raising and workshops in rural areas.
SEX TRAFFICKING IN NEPAL
The impact of Covid-19 has exacerbated the challenges faced by Nepal. Since the beginning of the pandemic, discrimination, poverty and inequality against Nepalese women and girls have grown, making them even more vulnerable to sex trafficking networks and violence.
UN Women notes that one in four Nepalese women has experienced physical, emotional or sexual violence throughout their lives, and every year more than 12,000 women fall victim to sex trafficking networks. A third of them are under the age of 18, and even girls as young as 6 become victims.
Survivors of sex trafficking suffer devastating physical and psychological consequences. Moreover, they face a strong social stigma, in many cases being rejected by their own families for bring "dirty". Stigma and trauma reduce their quality of life and their options for a dignified future.
FURTHER INFORMATION
100% of the funds raised will go towards the maintenance of Asha Nepal's projects in Kathmandu Valley, with special attention to the shelters safeguarding 33 girls and young victims of sex trafficking.
Fundación Solidaria TAI thanks all the people collaborating in this challenge on behalf of Asha Nepal and all the girls and young victims of sex trafficking.
If you would like more information about the project, please write to: sociosnepaltai@gmail.com or andrea@asha-nepal.org
To learn about Asha Nepal projects: asha-nepal.org
You can learn more about our charity Fundación Solidaria TAI at fundacionsolidariatai.org, Facebook, Instagram and YouTube.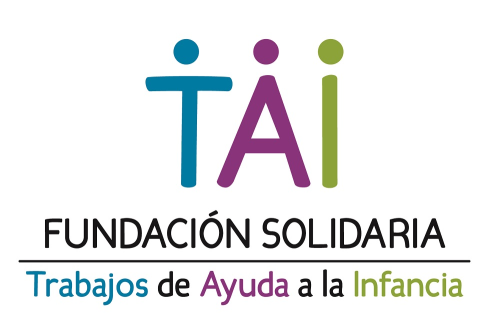 La Fundación Solidaria TAI, Trabajos de Ayuda a la Infancia, nace en 2009 en Valencia y desde 2010 desarrolla proyectos de cooperación internacional al desarrollo en Nepal. Su labor se centra en los colectivos de infancia y mujer más vulnerables, extendiendo su actuación hacia sus familias y las comunidades de las que forman parte.
En Nepal destacan los siguientes proyectos:
enREDarte: Intervención psicosocial para el empoderamiento de niñas y mujeres en Nepal, víctimas de abusos y violencia.
Escuela para con Ellas: un proyecto que mejora las oportunidades educativas y formativas para las niñas y adolescentes desde una perspectiva de género.
Maitri Griha: un Centro de día para niñas y niños con diversidad funcional a las afueras de Katmandú.
En Valencia, la Fundación TAI también ha llevado a cabo varios programas educativos de atención y protección de la infancia, así como diferentes iniciativas de cooperación social y de sensibilización en materia de interculturalidad y ciudadanía responsable, entre los que destacan:
Vida saludable: talleres vivenciales y cooperativos para aprender a cuidar el cuerpo, las emociones, la alimentación, el medio ambiente y las relaciones humanas entre los estudiantes y el personal docente.
Talleres de interculturalidad: en centros de educación infantil, primaria y secundaria con el objetivo de que los alumnos entren en contacto con otras culturas.
Clases de yoga adaptado: en varios colegios de educación especial de Valencia.
Más información: fundacionsolidariatai.org