Category
Investigación científica
Salud
Jóvenes
The biggest escape "room" will be held on Barcelona's streets, organised by Empresa i Societat. In teams of 2-5 people, participants have to try to solve the escape room challenges. All donations will go to Amics de l'Hospital del Mar and research against COVID-19.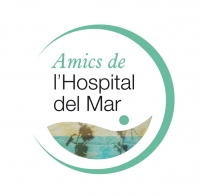 La Fundació Amics de l'Hospital del Mar la formem professionals de l'Hospital del Mar i del Parc de Salut Mar, antics treballadors, pacients agraïts, voluntaris, entitats i persones de la societat civil compromeses amb la millora del benestar físic, emocional i social dels pacients i de les seves famílies.
La nostra missió és aconseguir la col·laboració de ciutadans, empreses i entitats de la societat civil, per tal de contribuir a l'excel·lència en l'atenció a la salut de les persones.