Category
Discapacidad mental
Inserción social
Infancia
Por esta causa, me he propuesto intentar clasificarme para el triatlón más prestigioso del mundo; el Campeonato del Mundo de Ironman que se celebra el 8 de Octubre de 2016 en Kona, Hawaii.
Mi reto persigue tres objetivos:
1) Reconocer la valentía y esfuerzo de todos aquellos que dedican gran parte de su vida a alguien con Síndrome de Down;
2) Apoyar proyectos que promuevan la plena inclusión social de niños con Síndrome de Down, y;
3) Contribuir a que cada vez sean más las familias que deciden hacer que personas como mi tío pasen a formar parte de sus vidas.
Para acompañarme en este reto te pido que colabores todo lo que puedas ahora, con el compromiso de que en el (remoto) caso de que consiga clasificarme, dobles tu donación!
GRACIAS!
Gonzalo
======
For this cause, I will try to qualify for the most iconic triathlon event in the World – the Ironman World Championship in Kona, Hawaii, which will take place on 8th October 2016.
My challenge seeks to:
1) Recognise the bravery and effort of those who dedicate their lives to someone with Down Syndrome;
2) Support initiatives that promote the social inclusion of kids with Down Syndrome, and;
3) Encourage more families to allow someone like my uncle to be part of their lives.
I would be immensely grateful if you could support my challenge with a donation, and agree – in the (unlikely) event that I qualify – to double it!
THANK YOU!
Gonzalo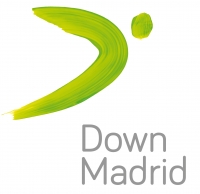 En Down Madrid trabajamos para conseguir la plena inclusión de las personas con discapacidad intelectual en la sociedad, así como para mejorar su calidad de vida y la de sus familias desde su nacimiento hasta su envejecimiento. Lo hacemos siempre fomentando su participación y situándolos en el centro y corazón de nuestra organización.
Además, trabajamos para que se les reconozcan sus derechos y obligaciones, según lo establecido en la Convención Internacional sobre los Derechos de las Personas con Discapacidad y en la Constitución Española.