Category
Ayuda humanitaria
Infancia
Cooperación internacional
6th CAMPAIGN!!!!!
We have been feeding families in Yemen for more than 6 years. We have been able to send food, blankets and hygienic products to almost 55.000 people. Unfortunately, war continues and so does the humanitarian emergency, which gives us no choice but to keep working non-stop!
Since March 26th, 2015, Yemen is plunged in a devastating war in which a coalition of nine Arab countries led by Saudi Arabia and supported by others such as the USA, Israel, France and Great Britain.
So far, over 380,000 people killed and injured in a conflict largely silenced by the Western world. The data indicates that 1 child dies every 9 minutes, 133 per day. Every 35 seconds, a child contracts cholera.
Yemen was already the poorest country in the Middle East before the start of the war. It imported 90% of its products and relied on humanitarian aid to survive. These days, more than 21 million people (82% of its population) are in urgent need of food, potable water and basic personal hygiene products.
In many towns and cities there is no electricity, hundreds of hospitals have been bombed and most have no material. Schools have also become unsafe places, and more than 3,000 no longer exist. Food and drinking water are in short supply.
The countries that bombed it have imposed an blockage that prevents the entry and exit ALL, including humanitarian aid. Such blockage makes communications with local NGOs as well as the shipping of aid materials virtually impossible. Currently, the only way to help Yemeni people is to send them money to our team in Yemen.
The Humanitarian aid we provide consists of boxes of food, blankets and hygiene materials. Each box supplies a family of six or seven. It contains: a 30kg sack of wheat flour to bake bread, 10 kg rice, 15 kg potatoes, 7 kg bananas, oil, 4 pasta, 5 tuna, legumes, sugar, tea, cheese, powder milk, juice powder, tahini paste, 30 eggs, soap, detergent. Each box costs 74€.
The money we collect is transferred to Yemen at regular intervals.
During all these months we have distributed food boxes and blankets in Sana'a, Aden, Amran, Raydah, Hodeidah, Hoof and have also helped displaced families from Taiz that are currently in Sana'a.
So far our boxes and blankets have gotten to almost 56,000 people. At Solidarios Sin Fronteras we wish to be able to help many, many more. When distributing our boxes we ALWAYS prioritize children and women that have lost their family man.
Our Yemeni team documents the whole process with photos that are later uploaded on our social media accounts. This way, donors are able to see where their money goes.
EVERYTHING IS NEEDED DURING WARTIME. If things cannot be sent to Yemen, we will tirelessly look for the best way to help.
We need YOU. They need us. TOGETHER WE CAN SAVE LIVES. WE CAN NURTURE MANY FAMILIES. Every contribution, no matter how small, counts!
Thank you so much!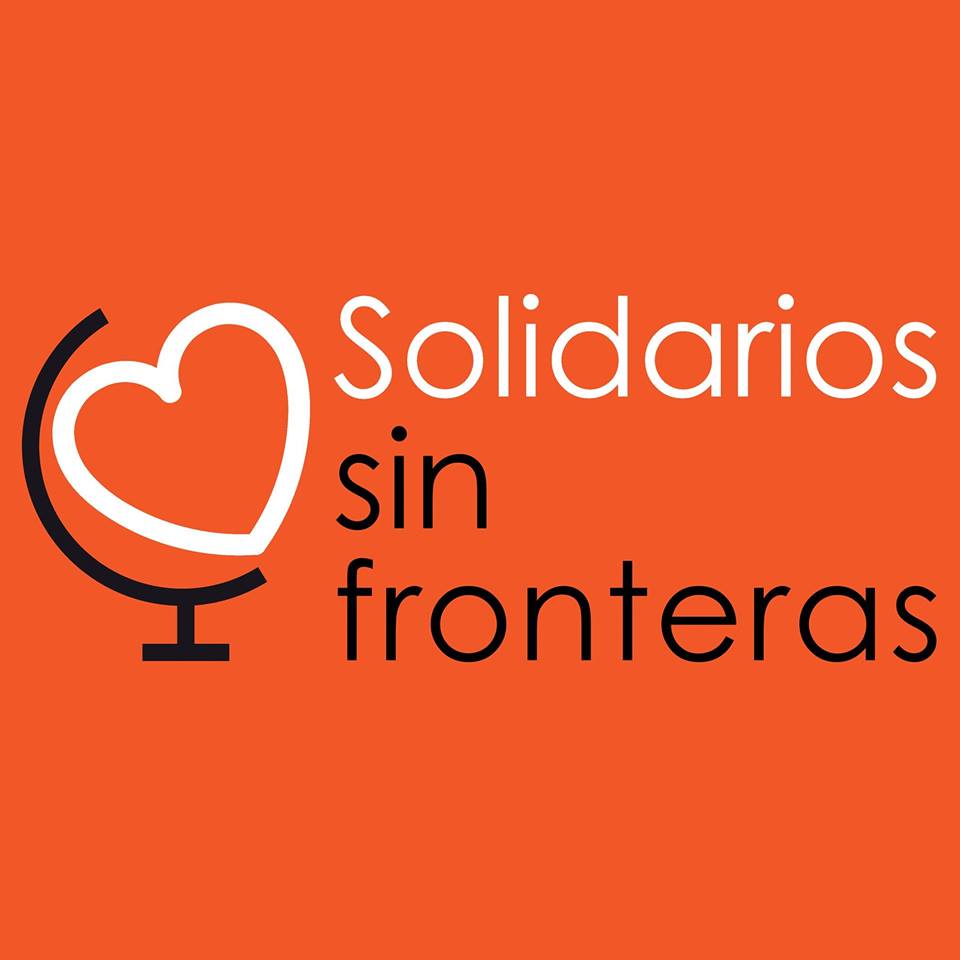 SOLIDARIOS SIN FRONTERAS somos una Organización Humanitaria (ONG), sin ánimo de lucro, 100% de voluntariado, laica e independiente, que ofrecemos ayuda humanitaria directa y cooperación al desarrollo en YEMEN, la mayor emergencia humanitaria del planeta actualmente.
Somos la única ONG creada en España, que trabaja en Yemen (las pocas que hay son mayoritariamente internacionales pero no originarias de España), y trabajamos proporcionando asistencia de emergencia (comida, agua, mantas y productos de higiene) a las familias yemeníes, especialmente a las formadas por mujeres y niñxs desplazados de sus hogares por los bombardeos.
También damos alimentación diaria en escuelas con el objetivo de que las familias lleven a sus hij@s y garantizar su educación y su protección ante el matrimonio infantil, y ante el reclutamiento como soldados.

Nos hacemos cargos de menores de 5 años con desnutrición o altaísimas probabilidades de sufrirla, hasta su recuperación: leche infantil, cereales, pañales, medicinas, pediatra...
Por último, proporcionamos cemento para la reconstrucción de casas y perforación de pozos en la isla de Socotra, que fue arrasada por dos ciclones al inicio de la guerra.
TODAS LAS PERSONAS QUE INTEGRAMOS SOLIDARIOS SIN FRONTERAS SOMOS VOLUNTARIAS
CÓMO TRABAJAMOS
Debido al bloqueo que sufre YEMEN no es posible el envío de ayuda humanitaria desde el exterior. Por ello, la única vía es lograr desde España los fondos necesarios para nuestros proyectos y hacer llegar el dinero mensualmente al equipo yemení para que compren las cajas de comida, los depósitos de agua, las mantas, el material de higiene, el cemento, los desayuno para l@s niñ@s...De esta forma también contribuimos a mejorar la economía local, devastada por la guerra.
Desde Yemen nos envían las facturas y fotografían el trabajo que llevan a cabo: cada familia con el pack de alimentación y las mantas que recibe, cada relleno semanal de los depósitos de agua, el desayuno diario en la escuela, la compra y distribución del cemento y cada casa o pozo construidos. Las imágenes se suben a nuestra redes sociales y a la web, para mostrar a qué se destina todo el dinero de las donaciones.
TODOS LOS INGRESOS QUE SE RECIBEN SE DESTINAN A YEMEN