Dears,
We created this crowfunding to raise funds for the victims of the earthquakes in Turkey.
Let's help together!!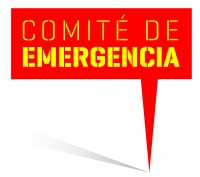 Somos 6 ONG internacionales expertas en emergencias (Aldeas Infantiles SOS, Educo (Childfund), Médicos del Mundo, Oxfam Intermón,. Plan International y World Vision) que, unidas bajo una misma voz, queremos recaudar fondos de forma rápida y efectiva en situaciones de emergencias humanitarias graves para salvar más vidas y reconstruir las comunidades destrozadas.
Donators
(48)
Anonymous
Hidden donation
183 days ago
Anonymous
Hidden donation
216 days ago
Anonymous
Hidden donation
216 days ago
Hidden donation
218 days ago
Roberto
Hidden donation
219 days ago
Anonymous
Hidden donation
222 days ago
Anonymous
Hidden donation
223 days ago
Anonymous
Hidden donation
223 days ago
BEATRIZ
Hidden donation
223 days ago
Anonymous
Hidden donation
223 days ago
Anonymous
Hidden donation
223 days ago
Hidden donation
223 days ago
Jaime
Hidden donation
223 days ago
Anonymous
Hidden donation
223 days ago
Hidden donation
223 days ago
Anonymous
Hidden donation
223 days ago
Anonymous
Hidden donation
223 days ago
Alejandro González
Hidden donation
223 days ago
Elías
Hidden donation
223 days ago
Anonymous
Hidden donation
223 days ago