Category
Salud
Inserción social
Infancia
Children do not suffer from COVID-19 in the same way that the adult population does. There is something that protects children and makes them different. Finding out what it is may be the answer to help adults.
Furthermore, there is very little information on the development of COVID-19 in pregnant women.
At the Sant Joan de Déu Barcelona Hospital, we have set out to find the answers to these unknowns, taking advantage of all the knowledge of our experts in maternal and child health.
At Hospital Sant Joan de Déu Barcelona we have launched the Kids Corona research platform to investigate the involvement of the SARS-CoV-2 coronavirus in the maternal and child population.
We have started a series of clinical, epidemiological and microbiological research studies that help us answer all the scientific questions that are asked about COVID-19. Our first studies aim to learn more about the low incidence of this virus in the child population and to analyze the effect on pregnant women.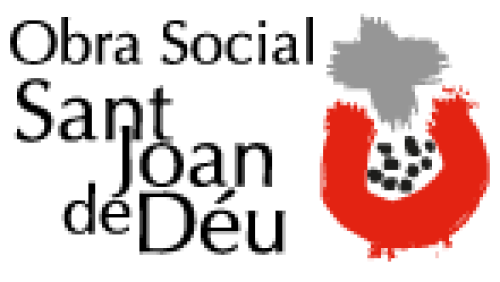 Gràcies als socis, donants i col·laboradors, millorem la qualitat de vida de les persones que es troben en una situació vulnerable: persones que no tenen llar, que pateixen algun trastorn mental o discapacitat intel·lectual, que es troben en una si tuació de dependència, persones gran, els joves i els infants hospitalitzats. A més a més, apostem per la recerca i la cooperació internacional. L'Orde Hospitalari de Sant Joan de Déu és una entitat fundada fa més de 500 anys, que compta amb 400 centres a 55 països per atendre les persones més fràgils de la societat.
................
Gracias a los socios, donantes y colaboradores, mejoramos la calidad de vida de las personas que se encuentran en una situación vulnerable: personas que no tienen un hogar, que sufren algún trastorno mental o discapacidad intelectual, que se encuentran en una situación de dependencia, personas mayores, jóvenes y la infancia hospitalizada. Además apostamos por la investigación y por la cooperación internacional. La Orden Hospitalaria San Juan de Dios es una entidad fundada hace más de 500 años, que cuenta con 400 centros en 55 países para atender a las personas más frágiles de la sociedad.
Donators
(55)
Laura
Hidden donation
816 days ago
David
Hidden donation
825 days ago
Rutssy
Hidden donation
825 days ago
Anonymous
Hidden donation
879 days ago