Join us in this thrilling adventure that only comes once in a lifetime! In the upcoming days, we will embark on a challenge that will take us to the peaks of three different countries in just three days. We know it will be a monumental feat, but we are confident that every step will be worth it.
Our motivation goes beyond conquering mountains. We want to make an impact on the lives of those in need. That's why we're asking you to become a part of our team.
Our goal is to raise €1500 that will be allocated to Hospital Sant Joan de Déu, a pioneering organization in pediatric medical treatment. Every euro you donate will bring us one step closer to achieving this objective and providing a ray of hope to those who need it most.
Your contribution will make it possible for us to make a difference in the lives of these brave families and children. Join us on this charitable journey, and together, we will reach peaks of generosity and compassion. Every donation counts, and every donor is a hero on this journey! Join us today and let's make every step count!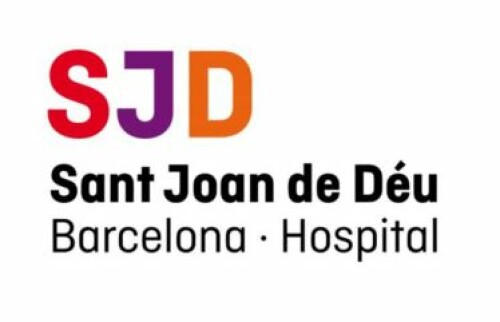 Somos un hospital dedicado a la atención integral de mujeres, niños y adolescentes, y en la actualidad, uno de los centros pediátricos de alta especialización más importantes de Europa. El Hospital Sant Joan de Déu es una institución privada, sin ánimo de lucro, con vocación de servicio público desde su creación en 1867. Da asistencia a la sociedad sin exclusiones dentro del Servei Català de la Salut (CatSalut) y del Sistema Nacional de Salud español.
Gracias a las donaciones de particulares, instituciones, asociaciones de familias y empresas podemos llevar a cabo un gran número de proyectos, no concertados, imposibles de realizar de otro modo. Algunos ejemplos son: el programa Hospital Amic de atención emocional a los pacientes, el programa de ayuda a las familias que más lo necesitan, los programas de investigación de las enfermedades pediatricas graves y minoritarias (cáncer infantil, neurociencias pediátricas, prematuros, enfermedades metabólicas, infecciosas, reumáticas infantiles, inmunodeficiencias primarias…), la mejora de nuestras instalaciones o la construcción del SJD Pediatric Cancer Center Barcelona, primer centro monográfico de cáncer infantil en España, inaugurado en junio de 2022 y dedicado exclusivamente al tratamiento e investigación del cáncer infantil.
Donators
(19)
Bea Casanovas
Hidden donation
77 days ago